24th July 2018
 Hi-Res Highlights

,

  Hi-Res Highlights - July 2018
This month's Hi-Res highlights include two of our recent Recordings of the Week, plus a beguiling nocturnal recital of English song from Dame Sarah Connolly and Joseph Middleton, Tchaikovsky's Pathétique Symphony from Michael Tilson Thomas and the San Francisco Symphony Orchestra, and a bells-and-whistles Rameau extravaganza from Nicholas McGegan and Philharmonia Baroque.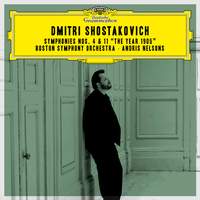 Boston Symphony Orchestra, Andris Nelsons
Reviewing this third instalment of Nelsons's Shostakovich cycle from Boston, my colleague James observed that 'The last ounce of acerbic bite that I occasionally felt was missing from previous instalments has clearly been saved for this performance of the Fourth...For me this series just gets better and better'.
Available Formats: 2 CDs, MP3, FLAC, Hi-Res FLAC
Roomful of Teeth, Seattle Symphony Orchestra, Ludovic Morlot
The Seattle orchestra (currently in the running for the new Orchestra of the Year prize at this year's Gramophone Awards) are joined by Grammy-winning vocal ensemble Roomful of Teeth for Berio's Sinfonia on this live recording, which also includes Boulez's Notations and Ravel's La valse; the recording-engineer Dmitriy Lipay also scooped a Grammy last year for Best Surround Sound.
Available Formats: CD, MP3, FLAC, Hi-Res FLAC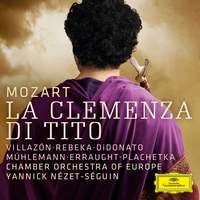 Rolando Villazón (Tito), Marina Rebeka (Vitellia), Joyce DiDonato (Sesto), Chamber Orchestra of Europe, Yannick Nézet-Séguin
One of our July Recordings of the Month, this starrily-cast account of Mozart's late opera has been impressing the broadsheet reviewers as well as the Presto team: The Guardian were full of praise for Joyce DiDonato's 'vibrant and memorable' Sesto, whilst The Times were impressed by the 'lively phrasings and sharp attack' of the Chamber Orchestra of Europe under Nézet-Séguin's direction.
Available Formats: 2 CDs, MP3, FLAC, Hi-Res FLAC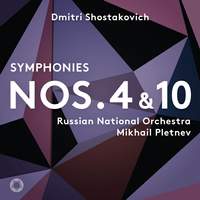 Russian National Orchestra, Mikhail Pletnev
Pletnev presided over a 'strongly compelling and often illuminating' (BBC Music Magazine) recording of Shostakovich's final symphony with this orchestra almost a decade ago (he's shared the honours on this complete cycle with Paavo Järvi, Vladimir Jurowski, Paavo Berglund and the late Yakov Kreizberg). Now he returns to conduct the monumental Tenth and enigmatic Fourth.
Available Formats: 2 SACDs, MP3, FLAC, Hi-Res FLAC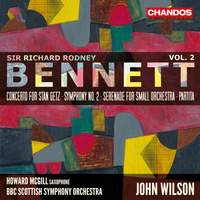 BBC Scottish Symphony Orchestra, John Wilson
The first instalment of John Wilson's celebration of his friend and mentor (who died in 2012) saw both Classical Source and The Sunday Times hail him as 'the ideal interpreter' of Bennett's music; this second volume includes his concerto for the jazz saxophonist Stan Getz, the Serenade composed in celebration of The Queen's Silver Jubilee, and the Partita for Orchestra from 1995.
Available Formats: SACD, MP3, FLAC, Hi-Res FLAC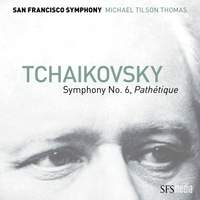 San Francisco Symphony, Michael Tilson Thomas
Though Tchaikovsky has figured prominently in the repertoire of Tilson Thomas and his San Francisco orchestra over the past decade or so, the conductor had deliberately taken a sabbatical of sorts from the final symphony in order to 'come to a peaceful solution as to how to give it the delicacy and vulnerability, as well as the enormous power that it so often requires'; now he approaches the score as 'an outpouring of elegant melodic invention'.
Available Formats: MP3, FLAC, Hi-Res FLAC, Hi-Res+ FLAC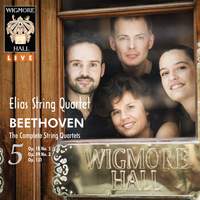 On the fifth volume of their complete Beethoven survey, the young British ensemble perform String Quartets Nos. 5, 9 and 14; previous instalments in the series have been described as 'rhythmically alert and emotionally responsive' (Classical Music), 'fresh and invigorating' (The Strad), and 'something rather special' (Record Review).
Available Format: 2 CDs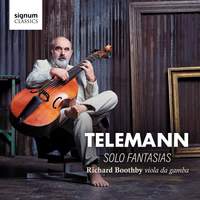 Richard Boothby (viola da gamba)
The manuscript for this set of a dozen fantasias for viola da gamba (self-published by the composer in 1735) was believed lost until just three years ago, when it was discovered in a private collection in Germany; Boothby gives the works their fourth outing on record here, describing them as 'by turns virtuosic and expressive…satisfyingly complete Fantasias that are full of diversity'.
Available Formats: CD, MP3, FLAC, Hi-Res FLAC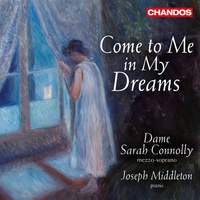 Sarah Connolly (mezzo), Joseph Middleton (piano)
As well as the Frank Bridge setting of Matthew Arnold from which this anthology takes its name, Connolly and Middleton's crepuscular programme of English song includes Britten's Charm of Lullabies and Tippett's Songs for Ariel (more usually the province of tenors and occasionally countertenors), plus songs by Rebecca Clarke, John Ireland, Thomas Dunhill and Ivor Gurnie.
Available Formats: CD, MP3, FLAC, Hi-Res FLAC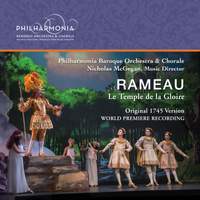 Gabrielle Philiponet, Chantal Santon-Jeffery, Aaron Sheehan, Artavazd Sargsyan, Philharmonia Baroque, Nicholas McGegan
McGegan himself described this 1745 extravaganza as including 'the whole kitchen sink of the orchestra…with trumpets and even bagpipes'! It receives its first modern outing in the original five-act version performed at Versailles on this live recording, taken from staged performances in California last April, which won over the San Francisco Chronicle with the 'nobility and verve' of the orchestra and the 'endless inventiveness of Rameau's score'.
Available Formats: MP3, FLAC, Hi-Res FLAC, Hi-Res+ FLAC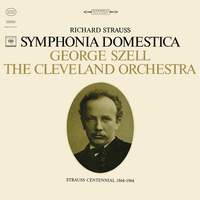 The Cleveland Orchestra, George Szell
First released in 1964 on Columbia, Szell's traversal of Strauss's portrait of his home-life found favour more recently with Classics Today for the 'projection of individual instrumental lines' .
Available Formats: MP3, FLAC, Hi-Res FLAC, Hi-Res+ FLAC