2nd May 2011
 Recording of the Week

,

  Daniel Barenboim plays Chopin and conducts Tchaikovsky
After a few quiet years it is great to see new CD releases from pianist and conductor Daniel Barenboim. He signed a major record deal with Decca and DG late last year and they have wasted no time bringing his immeasurable talents to the shop shelves with three new discs just released (in fact four if you count his contribution to René Pape's new Wagner disc which I mentioned last week).
Daniel Barenboim
The two new discs on DG are devoted to the piano music of Chopin: a solo recital recorded in Warsaw, with Waltzes, a Polonaise, a Fantasia, a Nocturne and the B flat minor Sonata; and a Concerto disc featuring the two Concertos, superbly supported by the orchestra he has conducted for nearly twenty years – the Berlin Staatskapelle – under the baton of Andris Nelsons. Although he has recorded a number of the solo piano works before, this is his first ever recording of the two concertos – in fact surprisingly he says he was sixty years old before he even learnt the Second Concerto! As always with Barenboim there is much to admire in his playing, with infectious energy and sparkle, but also the necessary care to phrasing and long musical lines. Chopin's orchestral writing isn't particularly imaginative but there is good rapport and understanding here and what the orchestra does contribute it does so confidently and with real musical conviction, which you don't always find in recordings of these concertos.
His other new disc features him conducting the West-Eastern Divan Orchestra. This is the orchestra he founded back in 1999 with the literary critic Edward Saïd, and is made up of young players from Israel, the Palestinian territories, and surrounding Arab nations, with the aim of promoting dialogue and understanding between Israelis and Palestinians. The standard of playing in the orchestra is astonishing as demonstrated by their apparent ease of handling one of the most difficult pieces in the orchestral repertoire – Schoenberg's Variations for Orchestra.
Accompanying that is Tchaikovsky's Symphony No 6, the Pathetique. It is a splendid performance and Barenboim coaxes great emotional extremes and dramatic intensity from his young players. The strings have a lovely rich tone, the wind are mellow and brass cut through with real ferocity. What it maybe lacks slightly in refinement it makes up for with fire and genuine heartfelt expression.
I'm told there are many more Barenboim releases to follow, and later this year (in celebration of the bicentenary), there will be a disc of Liszt's two piano concertos, recorded for the first time by Barenboim with Pierre Boulez conducting the Berlin Staatskapelle.
---
The Royal Wedding
Finally I'm sure the joyous events at Westminster Abbey in London last Friday can't have escaped anyone's attention. The music had a distinctly British theme with composer Hubert Parry doing particularly well. We've put a page together where you can view details of all the music played in the Abbey as well as pre-order 'The Official Album' which I'm told will contain all the music from the moment Catherine walked up the aisle (to Parry's 'I was glad') onwards, and also includes all the readings, blessings and of course the marriage vows. I'm told it was sent to the pressing plant within hours of the ceremony and incredibly is due for release on Wednesday!
You can view our Royal Wedding Music page here and pre-order the Official album via the link below.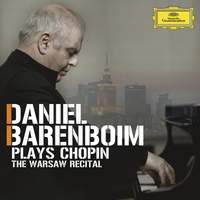 Daniel Barenboim plays Chopin
Daniel Barenboim (piano)
Available Formats: MP3, FLAC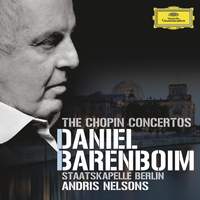 Daniel Barenboim (piano), Staatskapelle Berlin, Andris Nelsons
Available Formats: CD, MP3, FLAC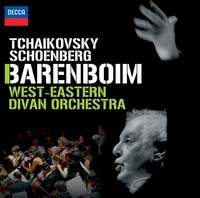 West-Eastern Divan Orchestra, Daniel Barenboim
Available Formats: MP3, FLAC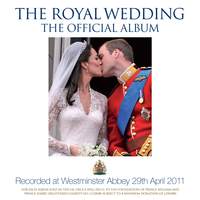 Choir of Westminster Abbey & London amber Orchestra, James O'Donnell & ristopher Warren-Green
Available Formats: MP3, FLAC