7th November 2016
 Obituary

,

  Zoltán Kocsis (1952-2016)
The Hungarian pianist and conductor Zoltán Kocsis died yesterday aged 64; described by his compatriot and regular collaborator Iván Fischer (with whom he founded the Budapest Festival in the early 1980s) as 'a giant of music', Kocsis was particularly acclaimed for his interpretations of the music of fellow Hungarians György Kurtág, Franz Liszt and Béla Bartók, initially from the keyboard and later from the podium - over the past few years, his recordings of Bartók's orchestral works with the Hungarian National Philharmonic Orchestra on Hungaroton have won widespread critical acclaim, including several Gramophone Award nominations and Building A Library First Choices.
Kocsis was born in Budapest on 30th May 1952 and displayed great musical potential from a very young age, studying piano and composition at the Bela Bartok Conservatory and Franz Liszt Academy before winning the Hungarian Radio Beethoven Competition aged 18; shortly afterwards he made the first of many tours to the United States (he would later enjoy close relationships with the Chicago and San Francisco Symphony Orchestras in particular, as well as several major European orchestras including the Berliner Philharmoniker and Wiener Philharmoniker). From the 1980s onward, he pursued a very successful parallel career as a conductor, notably with the Budapest Festival Orchestra and Hungarian National Philharmonic Orchestra (from whom he was musical director from 1997) and was also a gifted arranger and transcriber. Kocsis's many awards included the Liszt Prize in 1973 and the Kossuth Prize (the Hungarian State's most prestigious accolade for culture) in addition to his multiple Gramophone Award nominations.
Zoltán Kocsis - some key recordings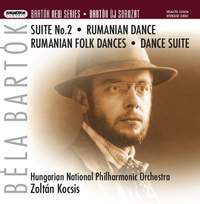 Hungarian National Philharmonic Orchestra, Zoltán Kocsis
'Kocsis has a world reputation as a pianist… On this evidence his conducting is equally as mesmerising, and equally insistent on never conjuring attention away from the music.' (BBC Music Magazine).
Available Formats: MP3, FLAC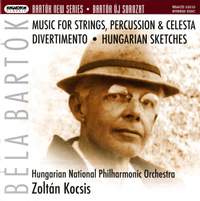 Hungarian National Philharmonic Orchestra, Zoltán Kocsis
'Utterly compelling...Kocsis's steadfast refusal to let the tension sag coupled with an urgent sense of forward momentum actually serve to intensify the work's feeling of anxiety.' (BBC Music Magazine).
Available Formats: MP3, FLAC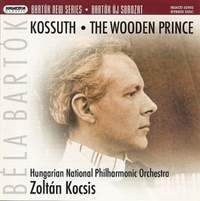 Hungarian National Philharmonic Orchestra, Zoltán Kocsis
'As with Bartók's piano music, Kocsis is a master of idiomatic rubato, of holding the crest of a phrase (the first dance) and of course he fully understands, even relishes, the rustic element (ie, the fourth dance with its spicy col legno strings). Like Fischer, he knows how to focus a narrative.' (Gramophone Guide).
Available Formats: MP3, FLAC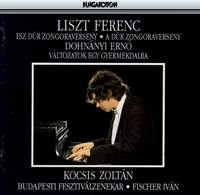 Zoltán Kocsis (piano), Budapest Festival Orchestra, Iván Fischer
'It is the Zoltan Kocsis/Philips that makes these Romantic warhorses gallop most irresistibly. The reason, I suspect, is that pianist, conductor and orchestra members are all Hungarian and thus bring a certain extra touch of volatile panache to this music.' (Chicago Tribune).
Available Formats: MP3, FLAC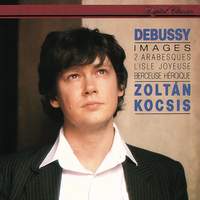 'Kocsis is certainly one of the most talented pianists of our time and in the two books of Debussy's Images one can hear him at something like his peak. As soon as he plays the first few bars of ''Reflets dans l'eau'' one is engulfed in the extreme refinement of the sound.' (Gramophone).
Available Format: Presto CD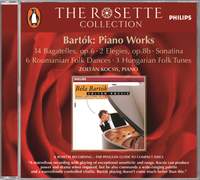 'I doubt that [Bartók] would have had anything but praise for Kocsis's actual playing. Viewed overall, Kocsis offers...painstakingly precise reportage of Bartok's notation and...sharply focused presentation of the music's multi-faceted rhythmic personality.' (Gramophone).
Available Formats: Presto CD, MP3, FLAC