17th September 2015
 Awards

,

  Gramophone Awards 2015
The Presto website team are currently over at St John's Smith Square for the annual Gramophone Awards, where this year's special awards and of course the coveted Disc of the Year prize have just been announced…
The overall category-winners (which were revealed on 27th August) are also listed below, and you can also browse through the complete shortlist of finalists here.
Disc of the Year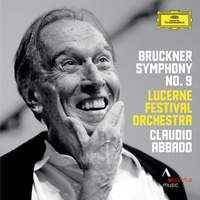 Lucerne Festival Orchestra, Claudio Abbado
The Disc of the Year prize has been awarded to Claudio Abbado's Bruckner 9 with the Lucerne Festival Orchestra, recorded at the Festival on 26th August 2013 as part of what would be the maestro's final concert.
Available Formats: CD, MP3, FLAC, Hi-Res FLAC
Artist of the Year
The Artist of the Year crown goes to Paavo Järvi, who's been especially prolific on disc this year: his excellent Bruckner series on RCA with the Frankfurt Radio Symphony Orchestra continues apace (the Fourth and Sixth Symphonies were released earlier this month), and two new Shostakovich recordings (the Leningrad Symphony on Pentatone, and three little-known Cantatas on Erato) have also attracted significant critical attention. Prokofiev's Second Violin Concerto (with Viktoria Mullova) is out tomorrow, and a Rachmaninov Symphony No. 3 with the Orchestre de Paris (on Erato) follows next month.
Browse the full list of his currently available recordings here.
Lifetime Achievement Award
This year's Lifetime Achievement Award goes to Bernard Haitink, just two days after the 86-year-old Dutch conductor opened the London Symphony Orchestra season with a programme of Bruckner and Mozart (yesterday's Guardian praised his 'natural authority' in the former's mighty Seventh Symphony); the past few months have also seen the release of a well-received Beethoven Missa Solemnis (his first on disc) and appearances at the Salzburg and Lucerne Festivals and the BBC Proms.
Browse the full list of his currently available recordings here.
Young Artist Award
Described in Gramophone by Bryce Morrison as 'already among the most brilliant of pianists', the 27 year old German Joseph Moog already has an impressive roster of recordings to his name (he began his recording career with Claves and is now signed to the British label Onyx Classics) and has been attracting critical acclaim over the past few months with his new disc of the Grieg and Moskowski Concertos, an Editor's Choice in this month's Gramophone.
Browse the full list of his currently available recordings here.
Label of the Year
The laurels here went to the Netherlands-based label Channel Classics, who celebrate their 25th anniversary next month; headline releases this year have included Vivaldi's L'estro armonico from Rachel Podger and Brecon Baroque (both a Gramophone and BBC Music Magazine Disc of the Month in April) and a superb Mahler 9 from Iván Fischer and the Budapest Festival Orchestra. Both these artists also have upcoming releases in October: Biber's Rosary Sonatas from Podger and Brahms's Fourth Symphony from Fischer and his orchestra.
To celebrate Channel's victory this evening (as well as their quarter-century!) we're offering up to 30% off all their discs until 23rd November here.
Category winners
Baroque Instrumental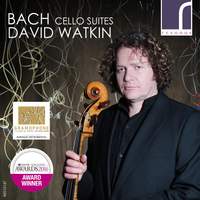 "David Watkin's profound musicianship is more than enough to accelerate this recording of Bach's Cello Suites to the top of the tiny league of "definitive" recordings."
Available Formats: 2 CDs, MP3, FLAC
Baroque Vocal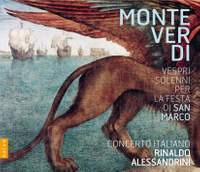 Concerto Italiano, Rinaldo Alessandrini
"The resonant yet exquisitely transparent acoustic weaves its spellbinding magic on the single voices and accomplished instrumentalists of Concerto Italiano, who navigate their way skilfully through the grandeur, intimacy, rhetorical drama and textural subtlety that the music demands at the drop of a hat."
Available Formats: MP3, FLAC, Hi-Res FLAC
Chamber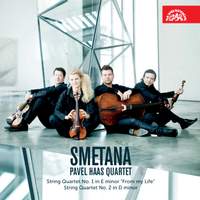 "This is the kind of disc that makes record reviewing the best job in the world."
Available Format: CD
Choral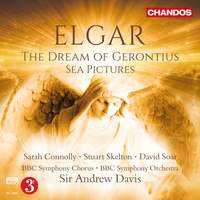 Stuart Skelton, Sarah Connolly, David Soar, BBC Symphony Chorus & BBC Symphony Orchestra, Sir Andrew Davis
"A superbly paced and lovingly shaped Prelude immediately proclaims Sir Andrew Davis's formidable credentials in this repertoire; indeed, his patient and scrupulously observant conception of the whole work evinces a selfless authority, wisdom and instinctive ebb and flow."
Available Formats: 2 SACDs, MP3, FLAC, Hi-Res FLAC
Concerto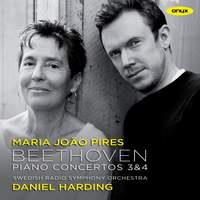 Maria João Pires, Swedish Radio Symphony Orchestra, Daniel Harding
"Here you sense that [Pires] is among those truly great artists who, in Charles Rosen's words, appear to do so little and end by doing everything.'"
Available Formats: CD, MP3, FLAC
Contemporary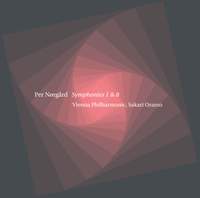 Vienna Philharmonic, Sakari Oramo
"Great to see this superabundantly imaginative music being taken up by an institution as traditionally minded as the Vienna Philharmonic. … Dacapo's recording is as beautiful as the … playing."
Available Formats: SACD, MP3, FLAC, Hi-Res FLAC
Early Music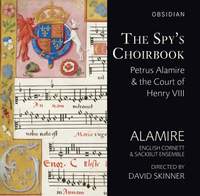 Alamire & English Cornett & Sackbut Ensemble, David Skinner
"What we have here is a complete recording of the entire choirbook in its manuscript order: 34 four-voice motets from the first decade of the [16th] century by French and Franco-Flemish composers, giving a magnificent panorama of the repertory. Most of the music is performed by the mixed voices alone, a small group sounding gorgeous throughout."
Available Formats: 2 CDs, MP3, FLAC, Hi-Res FLAC
Instrumental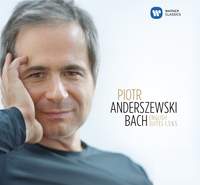 "At every turn, [Anderszewski] harnesses the possibilities of the piano in the service of Bach; the result is a clear labour of love, and one in which he shines new light on old music to mesmerising effect, all of which is captured by a warmly sympathetic recording."
Available Formats: MP3, FLAC, Hi-Res FLAC
Opera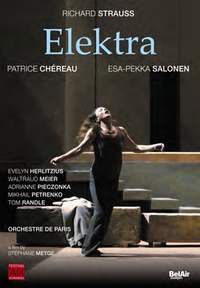 Evelyn Herlitzius, Adrianne Pieczonka, Waltraud Meier, Orchestre de Paris, Esa-Pekka Salonen, Patrice Chéreau
"It is Herlitzius's performance and the finely detailed, well-balanced conducting of Esa-Pekka Salonen (allied to brilliantly clear and exciting playing from the Orchestre de Paris) that are the main selling points of the DVD release."
Available Format: DVD Video
Orchestral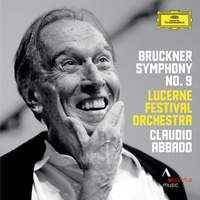 Lucerne Festival Orchestra, Claudio Abbado
"Abbado in Lucerne radiates clarity, wisdom and vision, qualities that over the years one had come to expect of him."
Available Formats: CD, MP3, FLAC, Hi-Res FLAC
Recital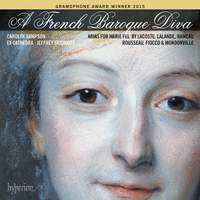 Carolyn Sampson, Ex Cathedra, Jeffrey Skidmore
"This is a brilliantly planned and executed, musically illustrated biography of Marie Fel, one of the great 18th-century divas … The longer we listen to Sampson's voice, the more she seems to inhabit the aura of Fel, clearly a skilled and charismatic yet deeply affecting performer."
Available Formats: CD, MP3, FLAC, Hi-Res FLAC