28th November 2014
 Favourites

,

  Music for Advent
Although 'Christmas' seems to begin earlier every year, in the Church's calendar it is preceded by the preparatory season of Advent, which starts on the first Sunday in December. Naturally the main focus of the season is on looking forward to Christmas itself, but the traditions and customs that have grown up around it have given rise to a wealth of music that is beautiful and at times atmospheric in its own right - a (very much subjective) selection of some of the finest Advent works is below.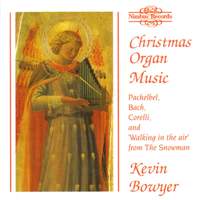 I include this rather Christmas-oriented collection from organist Kevin Bowyer for two main reasons - firstly JS Bach's magnificent and well-loved prelude on the Advent chorale Wachet auf, and secondly Andrew Carter's wonderful Toccata, which takes as its theme the ancient Advent carol Veni Emmanuel and is a real showpiece - a huge favourite of mine but rarely heard!
Available Formats: CD, MP3, FLAC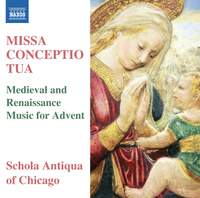 The Seven 'O' Antiphons (referring to seven different aspects of the Messiah) have been a staple of the Western Church's celebration of Advent for over a thousand years, inspiring numerous subsequent compositions and arrangements. This collection, featuring the Schola Antiqua of Chicago, takes us back to the sound-world of the late Middle Ages, with plainchant and a lavish Mass by Pierre de la Rue written for the Feast of the Immaculate Conception.
Available Formats: CD, MP3, FLAC, Hi-Res FLAC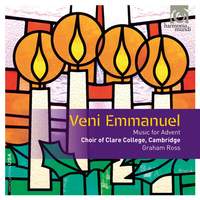 Pride of place on this disc must go to just such an arrangement of the O Antiphons - composed by none other than baritone Roderick Williams! Other seasonal favourites include Mendelssohn's 'Say where is he born' (the most popular fragment from his uncompleted oratorio Christus) and Rachmaninov's hymn to the Virgin Mary, Bogoroditse Devo, and there's even a world premiere recording from conductor Graham Ross, whose Clare College singers provide a fresh, yet warm, sound.
Available Formats: MP3, FLAC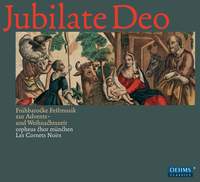 A mixture of European early works on this disc - Giovanni Gabrieli's atmospheric, densely-textured Christmas and Advent works give a flavour of what the season must have sounded like in Venice in the early 17th century at the height of the polychoral tradition that flourished there, while Schütz's settings of two key Advent texts (Rorate coeli and Verbum caro factum est) take us to Germany and show a more soloist-focused style of composition. The Munich Orpheus Choir, under the direction of Gerd Guglhor, handle the differing musical sound-worlds excellently.
Available Formats: MP3, FLAC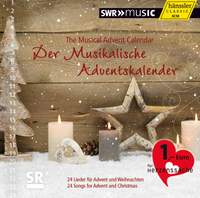 No selection of Advent music would be complete without a mention of Hänssler's Musical Advent Calendar - an annual tradition for this record label, it's a sparkling collection of 24 delightful pieces that look forward to Christmas, performed by the finest musicians in southwestern Germany. The track listing is eclectic - with Charles Ives' setting of Psalm 100 rubbing shoulders with venerable German chorales by Michael Praetorius and chamber works by Fauré!
Available Formats: MP3, FLAC