Favourites

,

  Jean Philippe Rameau
As I think I may have said in relation to Poulenc around this time last year, the anniversaries of composers' deaths tend to attract rather less attention than those of their births, so perhaps it's none too surprising that Jean Philippe Rameau (1683 - 1764) has been somewhat eclipsed by CPE Bach and Strauss so far this year. But the next month or two will go a long way towards rectifying that, with a whole swathe of recordings of the vocal, instrumental and stage-works in the offing from some of the leading lights in the world of baroque music, and given that the composer's birthday fell yesterday I thought it was high time to put together a brief round-up (and offer a few suggestions for building your Rameau collection from the back catalogue whilst I'm at it!)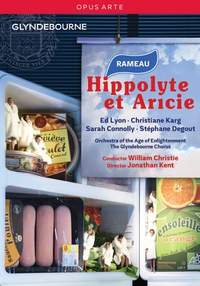 I must admit that I'm still not entirely sure why this Jonathan Kent production from Glyndebourne (the first staging of a Rameau opera in the festival's history) is set inside a fridge, but with Sarah Connolly's impassioned Phèdre, Ed Lyon's lithe Hippolytus and William Christie's lightly-sprung musical direction it scarcely matters!
Available Format: 2 DVD Videos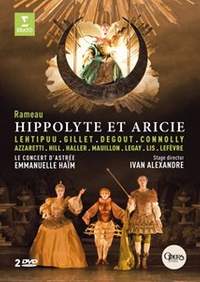 Connolly's Phèdre also graces this forthcoming DVD from the Opera Garnier, with elegant Finnish tenor Topi Lehtipuu heading up a predominantly Francophone cast under the sparky direction of Emmanuelle Haïm. Not a carton of orange juice or sausage in sight this time - Ivan Alexandre's lavish production is emphatically eighteenth-century, and looks gorgeous.
Available Format: 2 DVD Videos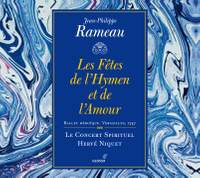 Due out on Monday, this is the world premiere recording of Rameau's 1747 opéra-ballet; French baroque specialist Carolyn Sampson (whose beautiful Marie Fel disc from earlier this year is also well worth checking out for its Rameau) heads up a young international cast.
Available Formats: 2 CDs, MP3, FLAC, Hi-Res FLAC
Boxed sets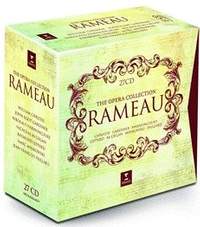 A handsome 27-disc commemorative box including ten complete operas and substantial highlights from Naïs and Zéphyre in performances by a range of leading French baroque experts such as Marc Minkowski, John Eliot Gardiner, William Christie, Nikolaus Harnoncourt and Raymond Leppard.
Available Format: 27 CDs
Instrumental
Following his triumph with CPE Bach at the recent Gramophone Awards, the young Iranian harpsichordist Mahan Esfahani turns his attention to the Pièces de clavecin: following live performances of the repertoire last year, The Guardian praised 'the variety of articulation and attack differentiating artfully between descriptive and decorative elements'. Out in November.
Available Formats: 2 CDs, MP3, FLAC, Hi-Res FLAC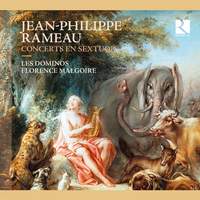 The Pièces de clavecin appear in a different guise on this forthcoming recording, as the Concerts en sextuor - the title which Saint-Saëns gave to these arrangements by one 'Monsieur Decroix' when he compiled a new edition of Rameau's output for Durand. Florence Malgoire directs her Beaune-based early music ensemble Les Dominos.
Available Formats: CD, MP3, FLAC, Hi-Res FLAC
Back catalogue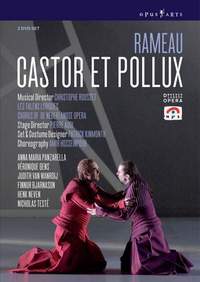 Incredibly, this is the only individual performance of Rameau's great exploration of love and mortality, but it's difficult to imagine it receiving a finer account than it does from this Netherlands Opera team, with Christophe Rousset heading up Les Talens Lyriques and the late Pierre Audi's stripped-down staging radiating austere beauty.
Available Format: 2 DVD Videos
In the interests of diversity, I've forced myself to ration my Marc Minkowski choices a little, but this 1994 Hippolyte really is one of the jewels in the crown of his Rameau survey on disc: International Record Review praised his 'amazing theatricality...and crackling energy', and Bernarda Fink and Veronique Gens mesmerise.
Available Formats: MP3, FLAC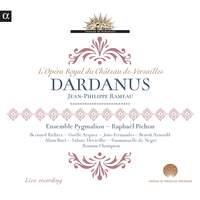 Raphaël Pichon and his Ensemble Pygmalion are one of the leading lights of the younger generation of Rameau interpreters, and the cast here includes the luminous Sabine Devieilhe, who scored a great hit with her solo disc of Rameau last year.
Available Formats: MP3, FLAC, Hi-Res FLAC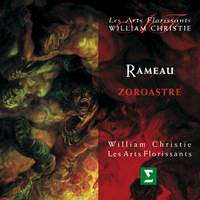 You can't really go wrong with any of William Christie's recordings of French baroque music, but this crackling account of Rameau's mystical late opera stands out as first among equals: Mark Padmore is the eponymous sorcerer, and Christie favourites Anna-Maria Panzarella and Nathan Berg star as Erinice and Abramane.
Available Formats: MP3, FLAC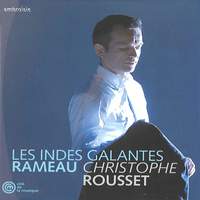 Equally feted as a harpsichordist and conductor of French baroque repertoire, Rousset's account of Rameau's transcription of music from Les Indes Galantes displays all the virtues of his conducting as well as dazzling keyboard skills: BBC Music Magazine observed that he 'conveys the sheer charm of the music with impeccable style and flawless technique', whilst The Times described the sound as 'so vivid that you'll feel the instrument's physical presence.'
Available Formats: MP3, FLAC