Favourites

,

  Vincenzo Bellini
Many of Bellini's works were hugely popular in the composer's own lifetime, but fell rather by the wayside thereafter: Norma has always retained a foothold in the standard repertoire, but thanks in part to the great sopranos of the mid-twentieth century (Maria Callas, Joan Sutherland and Montserrat Caballe in particular) the 1950s and 60s saw a plethora of fine, nay legendary, recordings of works such as I Puritani, La sonnambula and Beatrice di Tenda.
We seem to be living through an age of particularly fine bel canto singers at the moment, with singers like Juan Diego Florez, Natalie Dessay, Elina Garanca, Joyce DiDonato and Cecilia Bartoli - love her or loathe her, she's never dull! - all flying the flag for Bellini (and of course Donizetti and Rossini). It's also great to see comparative rarities as Il Pirata and La straniera receiving studio and concert outings thanks to Opera Rara, tireless champions of all things obscure and unfairly neglected.
Operas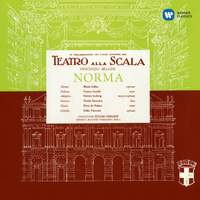 Alongside Tosca, Bellini's tragic Druid priestess was surely one of Maria Callas's greatest roles, and she's caught at her histrionic peak on this 1960 studio recording under Tullio Serafin, with Franco Corelli's ringing Pollione and Christa Ludwig's stoical Adalgisa providing matchless support. Reissued in HD this year as part of Warner Classics's Callas Remastered project.
Available Formats: 3 CDs, MP3, FLAC, Hi-Res FLAC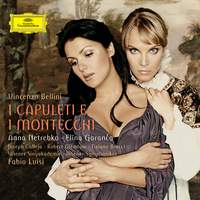 A Gramophone Awards finalist in 2009 and one of my favourite bel canto recordings of recent times, Fabio Luisi's Capuleti boasts a charismatic pair of star-crossed lovers in Anna Netrebko's voluptuous Giulietta and Elina Garanca's assertive but lyrical Romeo, whilst Joseph Calleja's golden-voiced Tebaldo recalls the young Pavarotti.
Available Formats: MP3, FLAC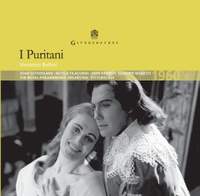 Joan Sutherland would go on to record the role of Elvira in starrier company (including with Pavarotti for a Decca studio recording) but there's something a bit special about this 1960 recording from the Glyndebourne Festival under Vittorio Gui, thanks to La Stupenda's early-career freshness and the palpable sense of a live performance.
Available Format: 2 CDs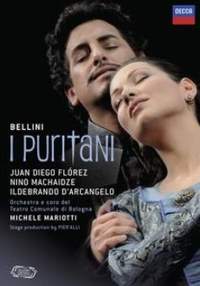 Filmed in high-definition at the Teatro Comunale di Bologna in 2009, this very traditional production by Pier'Alli boasts an enchanting Elvira in the young Georgian soprano Nino Machaidze, with Juan Diego Flórez as a peerless Arturo and Ildebrando d'Arcangelo a strong presence as Giorgio Valton.
Available Format: 2 DVD Videos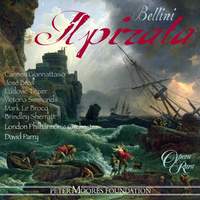 Opera Rara add to their impressive track-record with lesser-known bel canto works with this 2012 recording of Bellini's 1826 under David Parry: the dark-voiced Carmen Giannattasio is a riveting Imogene, whilst Jose Bros does much with the taxing role of Gualtiero, composed for the superstar high tenor Giovanni Rubini.
Available Formats: MP3, FLAC, Hi-Res FLAC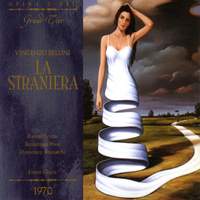 A resounding success in its day, this 1825 tragedy fell into neglect in the late-nineteenth and early twentieth centuries, until both Renata Scotto and Montserrat Caballé became associated with the title-role: Scotto's caught here in 1970 in a live recording from La Fenice in Venice, under Ettore Gracis.
Available Formats: MP3, FLAC
Songs and aria collections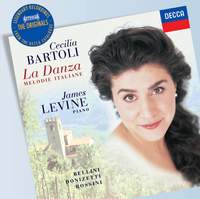 A selection of Bellini's gorgeous stand-alone songs make up half of this lovely recital-disc from Cecilia Bartoli, caught in first bloom in 1997 and sympathetically accompanied by James Levine; 'Malinconia, ninfa gentile' and 'Vaga luna' are particular treats.
Available Formats: MP3, FLAC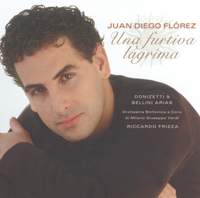 Donizetti may contribute the lion's share of material on this 2003 recital-disc from Juan Diego Flórez, but I had to include it for the Peruvian tenor's classy, insouciant accounts of arias from I Capuleti, I Puritani and La Sonnambula.
Available Formats: MP3, FLAC, Hi-Res FLAC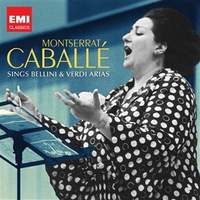 The Queen of big-voiced bel canto singing, La Caballé's at her peak on this collection of 1970s recordings, re-released for her 80th birthday last year: substantial excerpts from Il Pirata and I Puritani showcase her unparalleled combination of vocal amplitude, agility and legendary breath-control.
Available Format: CD