Favourites

,

  William Byrd & Thomas Tallis
Perhaps the two greatest English composers of the Renaissance - and indeed among the finest of any period - William Byrd and Thomas Tallis seem to form a natural pair. Both were Roman Catholics (Byrd converting as an adult from Anglicanism, Tallis born into a devoutly Catholic family), which required them to tread a careful line between the dictates of their religious conscience and the changing political landscape of England at that time. Both, too, are primarily remembered for their church music which, by and large, successfully transcended the sectarian divide and remains popular to this day with Protestant and Catholic church musicians alike.
Their compositional styles display great flexibility in adapting to the changing whims and demands of a succession of monarchs of varying religious allegiances while retaining a defined personal voice, and it is probably for this reason - the simple fact of their undeniable talent - that they were able to weather the religious storms of the Tudor period with relative impunity.
Byrd - Choral Music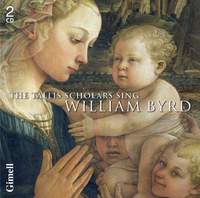 This list is inevitably going to be dominated by the Tallis Scholars - not limited to Tallis himself, they are without equal in the performance of Tudor music. Here, under the direction of their founder Peter Phillips, they give benchmark renditions of all three of Byrd's Masses as well as a selection of English and Latin anthems and motets. An excellent starting-point for anyone wanting to acquaint themselves with his sacred music.
Available Formats: MP3, FLAC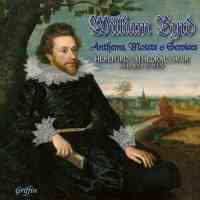 Geraint Bowen's Hereford choristers give spirited performances of Byrd's Short and Second Evening Services - perennial favourites among Anglican cathedral choirs - and a varied selection of other sacred music including the delightfully upbeat Haec dies.
Available Format: CD
Byrd - Instrumental and Solo Vocal Music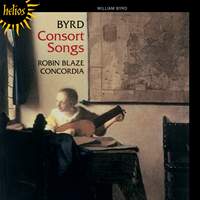 The touching lament Ye sacred muses links Byrd and Tallis closely, being written by the former as an elegy on the death of the latter and ending with the thought that 'Tallis is dead, and music dies'. Robin Blaze's effortless countertenor singing is perfectly suited to these works; the disc also features the famous lullaby My sweet little baby and the mournful Come to me, grief, for ever.
Available Formats: CD, MP3, FLAC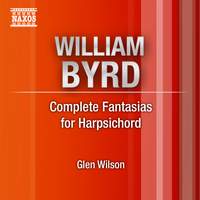 Although Byrd is mostly remembered for his choral works, his output for the keyboard was also considerable - there are a large number of dances, in nomines and fantasias. Here Glen Wilson gives committed and lucid performances that bring these lesser-known gems to life.
Available Formats: CD, MP3, FLAC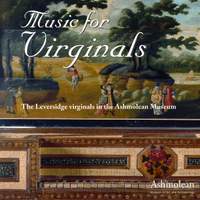 A lovely selection of Byrd's keyboard music, sensitively performed by Martin Souter on an authentic virginals in the Ashmolean Museum; these modest, small-scale works (many dedicated to aristocratic patrons) have a unique charm and showcase Byrd's skill as an adaptable musical craftsman.
Available Formats: CD, MP3, FLAC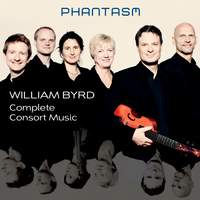 The Phantasm ensemble, led by musicologist Laurence Dreyfus, have made something of a speciality of Tudor and Renaissance consort music. Here they perform Byrd's whole output of consort works, demonstrating a side to the composer that is not often heard. The counterpoint that characterises his style (particularly in the in nomines) is clearly delineated and the sound is appropriately rich in melancholy.
Available Formats: MP3, FLAC, Hi-Res FLAC
Byrd - DVD Documentary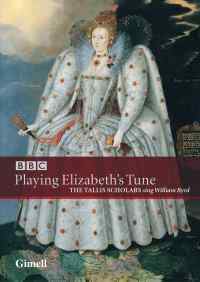 This fascinating documentary traces the contours of Byrd's varied career, focussing particularly on his relationship with Queen Elizabeth I, who exerted a considerable and often quite direct influence over his music. Charles Hazlewood presents, contributions from Christopher Haigh and David Skinner add erudite depth, and musical illustrations from the Tallis Scholars complete an intriguing, and impressive, audio-visual experience.
Available Format: DVD Video
Tallis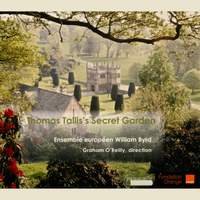 A selection of Tallis's less well-known Latin motets performed by the Ensemble Européen William Byrd - some of them relatively large-scale works in five or more parts, written in the extended, responsorial style developed by Taverner (for example Loquebantur variis linguis and Dum transisset Sabbatum, both of which incorporate plainchant antiphons and make prominent use of cantus firmi).
Available Formats: CD, MP3, FLAC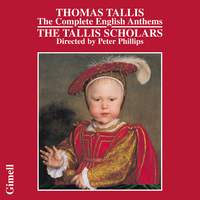 During periods of Protestant ascendancy, Tallis (like his contemporaries) was compelled to move with the times and write in a style that pleased the religious authorities; these periods gave rise to a body of simple, even austere, works in English where the clarity of the words is paramount. The best-known and most enduringly popular is If ye love me. Once again it is the Tallis Scholars who do the honours!
Available Formats: CD, MP3, FLAC