Favourites

,

  Gaetano Donizetti
Like his fellow nineteenth-century Italian composers Bellini and Rossini, Donizetti only really came into vogue recording-wise in the mid-twentieth century when artists such as Maria Callas, Joan Sutherland and her husband Richard Bonynge spear-headed a bel canto revival in opera-houses and studios alike - Lucia di Lammermoor had been set down on disc as early as the 1920s, but it wasn't until the 1950s and 60s that the great historical tragedies began to flourish under conductors like Nicola Rescigno, Tullio Serafin, Carlo Cillario and Francesco Molinari-Pradelli.
More recently, Opera Rara has proved a tireless champion of the composer's lesser-known works, with almost a dozen operas receiving their first commercial outings on disc through the label under David Parry and OR's artistic director Sir Mark Elder.
Operas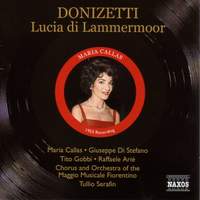 My first choice immediately brings me up against the 'Callas or Sutherland?' debate which rages with so much bel canto repertoire...Personally, I wouldn't be without either - but for sheer crackling theatricality and terrible beauty in the famous Mad Scene I'm nailing my colours to the Callas mast for Lucia, captured here under Tullio Serafin in 1953 opposite Tito Gobbi and Nicolai Gedda.
Available Formats: 2 CDs, MP3, FLAC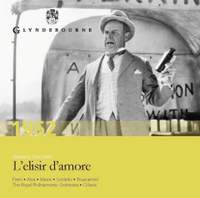 You can almost feel the early-evening sunshine on this glorious 1962 recording from Glyndebourne, issued on the company's own label in 2010 and featuring Mirella Freni's treasurable Adina alongside Luigi Alva's elegantly sung Nemorino. Carlo Felice Cillario - one of the great early ambassadors for Donizetti - injects brio and class into the score in equal measure.
Available Format: 2 CDs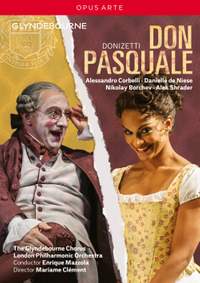 Danielle de Niese shines as the manipulative glamourpuss Norina in Mariame Clément's sparky but unusually dark production from last year's Glyndebourne Festival - however, the real star is Alessandro Corbelli, striking the perfect balance between slapstick comedy and genuine pathos as the eponymous duped old man. Newcomer Alek Shrader makes his mark as a petulant, overgrown teenager of an Ernesto - sulky guitar-playing, messy bedroom and all!
Available Format: DVD Video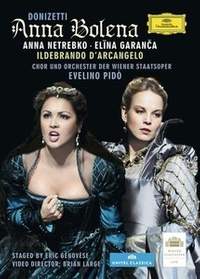 Shades of The Tudors in this great-looking Vienna State Opera production from 2011, with Ildebrando d'Arcangelo's glamorous Henry VIII exuding authority if not historical accuracy (Henry would have cut a far less seductive figure by the time of the events depicted in the opera!). Anna Netrebko gives one of her finest performances to date as a fiery but guilt-ridden Anne Boleyn, and her scenes with Elina Garanca's cool, superbly sung Jane Seymour are utterly enthralling. Memorable performances, too, from Francesco Meli's ardent Percy and Elisabeth Kulman as the ill-fated musician Smeton.
Available Format: DVD Video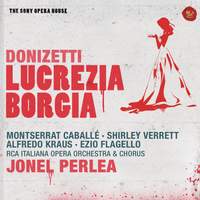 No list of Donizetti favourites is complete without Montserrat Caballé (acclaimed as all three Tudor Queens, Caterina Cornaro, Gemma di Vergy and even Lucia), and she's caught at her peak on this 1966 recording alongside Alfredo Kraus's peerless Gennaro in a role which showcases her prodigious agility, creamy tone and superhuman breath-control.
Available Formats: MP3, FLAC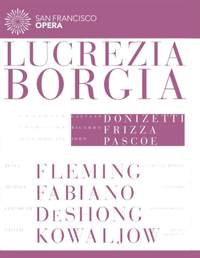 John Pascoe's postmodern 2011 production from San Francisco Opera won't please everyone, but it's worth investigating for the principals: Renée Fleming brings an unusual vulnerability to the poison-happy virago of the title, and Elizabeth DeShong energises the trouser-role of Orsini (given an extra dimension here in 'his' homoerotic relationship with Gennaro). And what scorching impact Michael Fabiano makes as Lucrezia's son Gennaro - this year's Tucker Award-winner is most definitely one to watch.
Available Format: 2 DVD Videos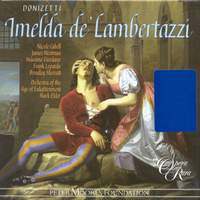 Here we come to the first of several Opera Rara sets on my list - this one, recorded in studio with Sir Mark Elder conducting the Orchestra of the Age of Enlightenment in 2007, makes a persuasive case for Donizetti's early Romeo-and-Juliet-esque tale of warring families. The cast is headed by Cardiff Singer of the World 2005 winner Nicole Cabell.
Available Formats: 2 CDs, MP3, FLAC, Hi-Res FLAC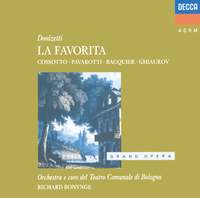 La Favorita/La Favorite seems to have rather fallen out of fashion these days (despite some glorious melodies and plum roles for a star mezzo and tenor), and so my top choice is now only available as a download. For me, this recording represents the absolute epitome of bel canto singing, with Pavarotti spinning endless golden tone as Fernand and Fiorenza Cossotto showcasing that indomitable chest-voice as Leonora.
Available Formats: MP3, FLAC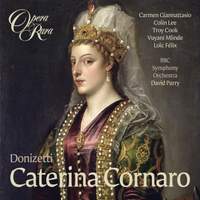 Another valuable exhumation from the Opera Rara team, this time from relatively late in Donizetti's career. Carmen Giannattasio brings dramatic power and infinite varieties of light and shade to the meaty title-role on this 2013 recording under David Parry, with stylish singing from Colin Lee, Troy Cook and Graeme Broadbent too.
Available Formats: 2 CDs, MP3, FLAC, Hi-Res FLAC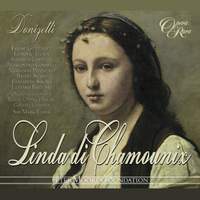 Recorded from concert performances at Covent Garden under Mark Elder, this lovely set was garlanded with awards and glowing reviews upon its release in 2009; Cuban coloratura soprano Eglise Gutiérrez heads up a cast of promising young bel canto singers including Stephen Costello as Carlo and the wonderful Italian mezzo Marianna Pizzolato in the trouser-role of Pierotto.
Available Formats: 3 CDs, MP3, FLAC, Hi-Res FLAC
Songs
For a comprehensive collection of Donizetti's 'Composizioni da camera' the Welsh dramatic tenor Dennis O'Neill is your best guide, bringing all the Italianate sense of line and 'ring' that have made him such a success as a Verdian.
Available Formats: CD, MP3, FLAC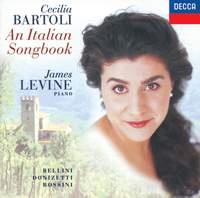 Not 'pure' Donizetti - there are equal amounts of Bellini and Rossini - but I wouldn't be without this gorgeous disc of Italian songs from Cecilia Bartoli in first bloom, accompanied with flair and sensitivity by James Levine.
Available Formats: CD, MP3, FLAC