Favourites

,

  Antonio Vivaldi
The Venetian composer-violinist Antonio Vivaldi was tremendously prolific, writing more than five hundred instrumental concertos, over forty operas and numerous sonatas and choral works. There isn't anything like enough room to do justice to this broad output here, so I've picked out a few discs that seem to make the best "ambassadors" for Vivaldi's musicianship.
Where Berlioz had a champion in the late Sir Colin Davis, Vivaldi has found a home at Naive, an independent record label that in 2000 set itself the audacious goal of producing a comprehensive recorded edition of his entire output. The series so far can be found here; it draws on the insights of a number of very highly-regarded experts and interpreters of this period, including Ottavio Dantone, Rinaldo Alessandrini, Alan Curtis and Riccardo Minasi. As a result of this unrivalled focus on Vivaldi by Naive, it's inevitable that quite a lot of the recordings I've selected below are drawn from their catalogue.
Choral and Stage Music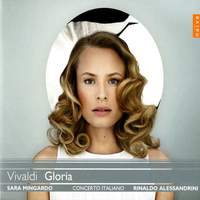 The Gloria RV589 is one of the best-known of all Vivaldi's works – though it is by no means his only setting of that text. This album includes the less-familiar RV588, as well as one of a series of "introductory" pieces that Vivaldi composed to act as preludes to the Gloria itself. In this example, the fading glory of worldly things is contrasted with the Virgin Mary; the soloists Sara Mingardo and Emma Kirkby, under the direction of Rinaldo Alessandrini, are pretty glorious too!
Available Formats: MP3, FLAC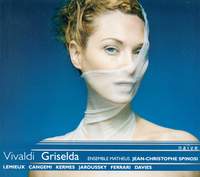 Boccaccio's story (adapted by Carlo Goldoni) of a king forced by political and public pressure to put his common-born wife through a series of trials is here given an appropriately regal performance by Jean-Christophe Spinosi's Ensemble Matheus. There's an impressive lineup of soloists including Marie-Nicole Lemieux, Simone Kermes, Philippe Jaroussky and Iestyn Davies.
Available Formats: MP3, FLAC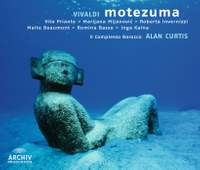 The story of the manuscript of the opera Motezuma is in many ways as interesting as the plot itself – which involves the machinations of the titular Aztec Emperor and the Spanish general Fernando. Long considered lost, the score was rediscovered by accident in 2002 – having been looted from a Berlin choral society by the Red Army, archived in Kiev, and subsequently restored to Germany as a goodwill gesture. Alan Curtis (at the helm of Il Complesso Barocco) was a key player in the editing and reconstruction of the missing sections of the score.
Available Formats: MP3, FLAC
Orchestral Music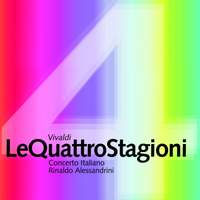 This award-winning set of Vivaldi's most popular orchestral works is as colourful as its cover-art would suggest – the seasons are presented in gloriously vivid tones by Rinaldo Alessandrini and his Concerto Italiano. The summer storm is as violent in its way as those in Beethoven's Pastoral or Strauss's Alpine Symphony; this is definitely not the tame pre-authentic Vivaldi we thought we knew!
Available Formats: MP3, FLAC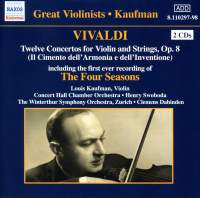 At the opposite end of the spectrum, this is avowedly old-school Vivaldi; indeed, the oldest on disc. Recorded in 1947, this is the first-ever recording of The Four Seasons; Louis Kaufman is worlds away from Alessandrini's account in terms of style and performance practice, but no less committed and no less convincing. The comparison between the two is fascinating.
Available Formats: 2 CDs, MP3, FLAC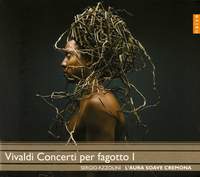 After the violin, the bassoon – perhaps surprisingly – was Vivaldi's favoured solo instrument. He wrote nearly forty concertos for it, realising more than any other composer of his time its potential in a concertante role. Keep an ear out for some striking choices in the continuo here – with strummed guitars and lutes occasionally giving a rather Spanish flavour to Sergio Azzolini's flawlessly nimble playing.
Available Formats: MP3, FLAC
Vocal & Chamber Music
Vivaldi wrote an impressive number of operas – those mentioned above are just a selection from his stage output. This album from Cecilia Bartoli and Il Giardino Armonico helps to give a flavour of some of the others, featuring selections that span the full range of moods – from the martial "Di trombe guerriere" from Il Teuzzone to the languid "Zeffiretti che sussurate" from Ercole sul Termodonte and the haunting beauty of "Dite oimè" (from La Fida Ninfa).
Available Formats: CD, MP3, FLAC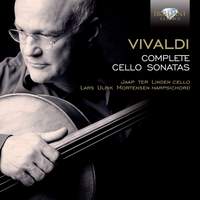 These nine sonatas for cello and harpsichord (a tenth is known to have existed, but is now lost) demonstrate the smaller-scale, more personal side of Vivaldi's output. They are all in broadly the same format – four movements, alternating slow and fast tempi – but the breadth of melodic invention is seemingly inexhaustible, and Jaap ter Linden's expert interpretations are both authoritative and sensitive.
Available Formats: 2 CDs, MP3, FLAC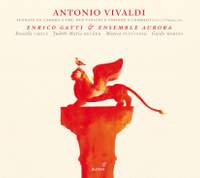 Clearly influenced by dance suites, this first set of twelve trio sonatas includes a range of lively gigues, poised gavottes and stately sarabandes, as well as a delightful set of variations on the famous Folia theme (one of the oldest Western musical motifs whose origins can be traced) – all ably and characterfully performed by the Ensemble Aurora under the direction of violinist Enrico Gatti.
Available Formats: 2 CDs, MP3, FLAC