UPDATE: Royal Mail have now resumed shipments on ALL International services but delays should be expected, please choose FEDEX if your order is urgent.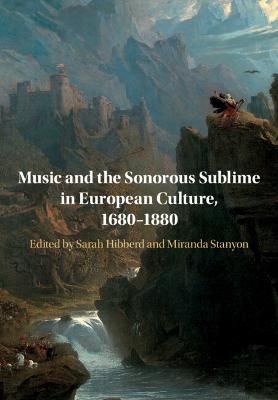 New

,

 Music and the Sonorous Sublime in European Culture, 1680-1880
Editor: Hibberd, Sarah
Editor: Stanyon, Miranda
Contents
Sonorous sublimes: an introduction Sarah Hibberd and Miranda Stanyon;
1. Thunder or celestial harmony: French theological debates on the sonorous sublime Sophie Hache;
2. 'A pleasing rape': John Dennis, music and the queer sublime Matthew Head;
3. The idea of the past in eighteenth-century British music Suzanne Aspden;
4. C. P. E. Bach and the neoclassical sublime: revisions of a concept Keith Chapin;
5. Cherubini's Medee and sublime vengeance Sarah Hibberd;
6. When does the sublime stop? Cavatinas and quotations in Haydn's Seasons Elaine Sisman;
7. Counterfeits, contraltos and consonance in De Quincey's sublime Miranda Stanyon;
8. The consecration of sound: sublime musical creation in Haydn, Weber and Spohr Benedict Taylor;
9. Commanding performances: opera, surrogation and the royal sublime in 1848 Dana Gooley;
10. Wagner's sublime effects: bells, cannon and the perception of heavy sound David Trippett.