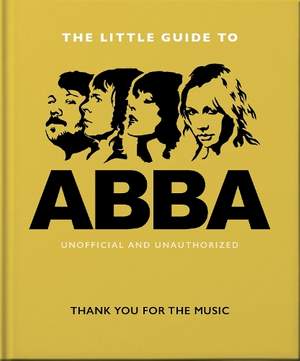 The Little Guide to Abba: Thank You For the Music
Contents
Before they were Abba: Biography of and the early careers of the four musicians, singers and performers: Anni-Frid, Benny, Bjoern and Agnetha.
Arrival: How the newly formed band skyrocketed to Swedish, then European, then global success.
Super Trouper: Critical and popular acclaim by the numbers and quotes - all things ABBA.
So Long: The split, and what happened next for all four talented members.
The Voyage Continues: 2021 and the future of the band, its members and the music.
Thank You For The Music: Full listing of all Abba's singles, albums, DVDS and more.