Latest update: Due to disruptions after a recent warehouse move by the UK's largest music distributor, the supply of various labels including Decca, DG, Sony, and Harmonia Mundi are subject to significant delays. Please continue to order products from these labels, as the situation should be back to normal within the next few weeks. This is affecting all UK music retailers at the present time. If you have any questions please do contact us.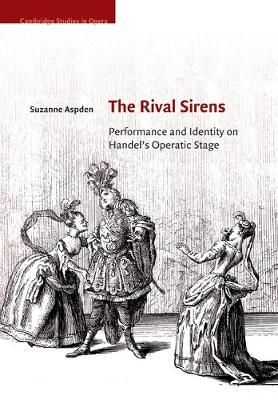 The Rival Sirens: Performance and Identity on Handel's Operatic Stage
uses the largely fictitious rivalry between opera divas Francesca Cuzzoni (1696-1778) and Faustina Bordoni (1697-1781) as the departure point for investigating identity and concepts of self in...

— More…
Contents
Introduction;
1. The character of the actress;
2. 'Heroick virtue' in Rodelinda and Astianatte;
3. Identification and illusion in Alessandro and Admeto;
4. Balancing power in Riccardo Primo;
5. Senesino and the crisis of heroic masculinity;
6. The ornamental voice.