UPDATE: Royal Mail have now resumed shipments on ALL International services but delays should be expected, please choose FEDEX if your order is urgent.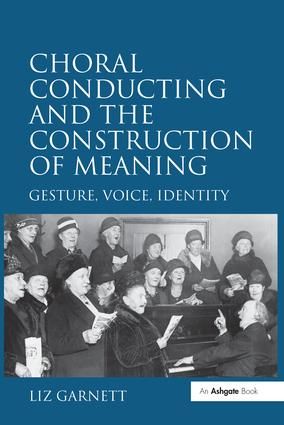 Choral Conducting and the Construction of Meaning: Gesture, Voice, Identity
valuable for those interested in delving deeper into the study of conducting and the social and cultural issues that lead people to join the musical ensembles they do

—
Contents
Contents: Introduction: choral conducting in context
Part I How to Study Conducting: Model, Method, Metalanguage: How do people think about conducting?
From ethnography to peer research
How to write about conducting. Part II Choral Singing and Enculturation: Defining choral culture: what counts as choral?
Creating choral culture: the dos and don'ts
Maintaining choral culture: policing the boundaries. Part III Conducting Gesture and Musical Thought: Different styles, different gestures
Different styles, common ground
Metaphoric gesture and embodied musical meaning
Spontaneous gesture and the ensemble. Part IV The Conductor-Choir Bond: Monkey see, monkey do
Making use of the conductor-choir bond
Conclusion
Bibliography
Index.