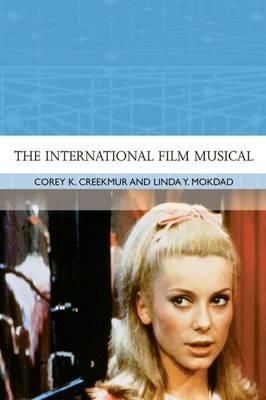 The International Film Musical
Editor: Creekmur, Corey K.
Editor: Mokdad, Linda Y
Contents
Introduction: Corey K. Creekmur and Linda Y. Mokdad
PART I: EUROPE
1. Great Britain: John Mundy
2. France: Kelley Conway
3. Germany: Antje Ascheid
4. Portugal: Lisa Shaw
5. Spain: Inmaculada Sanchez Alarcon
6. Italy: Alex Marlow-Mann
7. Greece: Lydia Papadimitriou
8. Russia: Richard Taylor
PART II: LATIN AMERICA
9. Mexico: Ana M. Lopez
10. Brazil: Joao Luis Viera
PART III: ASIA
11. Japan: Aaron Gerow
12. China: Emilie Yueh-yu Yeh
13. India: Michael Lawrence
PART IV: THE MIDDLE EAST
14. Egypt: Linda Y. Mokdad
15. Turkey: Nezih Erdo?an
PART V: HOLLYWOOD AND THE WORLD
16. The Postmodern Transnational Film Musical: Bjorn Norofjoro
Coda: Rick Altman.