UPDATE: Royal Mail have now resumed shipments on their TRACKED & SIGNED and SIGNED services but delays should be expected, please choose these services if available to you or FEDEX if your order is urgent.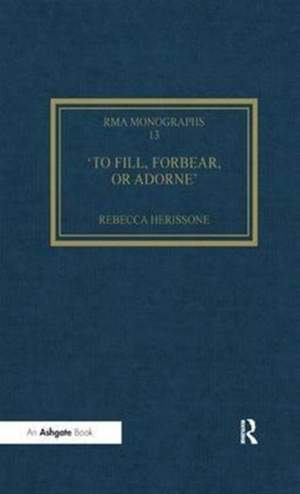 To fill, forbear, or adorne
The Organ Accompaniment of Restoration Sacred Music
Author: Herissone, Rebecca
refreshingly undogmatic... The comparisons with the parallel full scores are invaluable here, and the presentation is commendably clear in the music examples given in the text... This is a fascinating...

— More…
Contents
Contents: Preface
Introduction
The principal characteristics of Restoration organ books
Alteration and addition of material
Distinctions between different genres and sections
Incomplete right-hand parts and figured-bass parts
The unusual case of Matthew Locke
Conclusions
Appendix
Bibliography
Index.