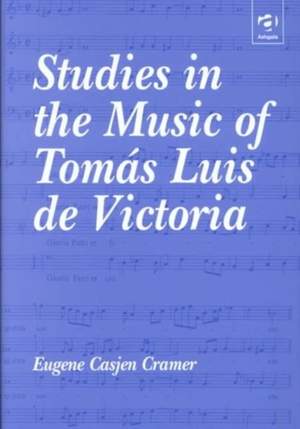 Studies in the Music of Tomas Luis de Victoria
Author: Cramer, Eugene Casjen
Contents
Contents: Preface
The fallacy/illusion/delusion of internal evidence or a case of theft?: The Vidi speciosam A 8 in Rome, Biblioteca Casanatense, Ms. 2295
A re-evaluation of Victoria's application of the concept of parody/imitation in the Missae...Liber secundus (Rome, 1592)
The uses and re-uses of music: polyphonic interrelationships or intertextuality in the music of T.L.de Victoria
Victoria and the FabordA(3)n/ Falsobordone
Compositional procedure in the passions of Victoria
Adding to the Victoria canon?
Victoria's psalm settings: A panorama of the musical styles in use in the late 16th century
An overview of Victoria's life and work
Musical supplements1-2-3
Works cited
Index.