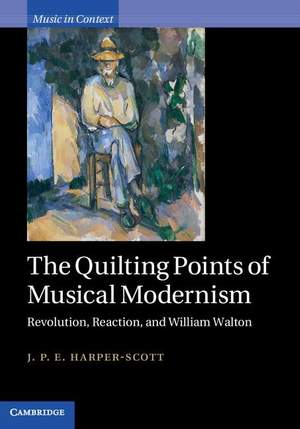 The Quilting Points of Musical Modernism
Revolution, Reaction, and William Walton
Author: Harper-Scott, J. P. E.
Contents
Preface;
Part I . A Ruthless Criticism of Everything Existing:
1. Modernism as we know it, ideology, and the quilting point;
Part II . Relationship Problems:
2. Modernism, love, and truth;
3. The love of Troilus and Cressida;
Part III . The Revolutionary Kernel of Reactionary Music:
4. Communist modernism;
5. A new community; Afterword: what to do?