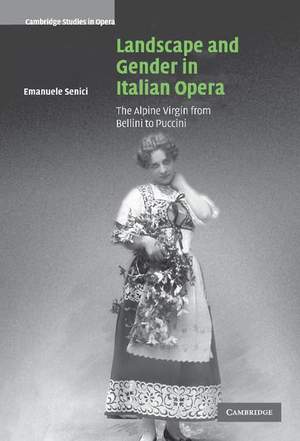 Landscape and Gender in Italian Opera
The Alpine Virgin from Bellini to Puccini
Contents
List of illustrations
List of musical examples
Acknowledgments
1. Virgins, mountains, opera
2. 'At the foot of the Alps': The landscape of La sonnambula
3. Linda di Chamounix and the ideology of chastity
4. The politics of genre in Luisa Miller
5. Deflowering the Alps: from I promessi sposi to La Wally and Fedora
6. La fanciulla del West: a new landscape for a new virgin
Notes
Index.