UPDATE: Royal Mail have now resumed shipments on their TRACKED & SIGNED and SIGNED services but delays should be expected, please choose these services if available to you or FEDEX if your order is urgent.
23rd January 2023
 New Publications

,

  New Music Book Publications - 23rd January 2023
Welcome to our latest selection of new music publications, including an insight into the conducting profession, a discussion of the impact of Nietzsche on the composition of Mahler's first four symphonies, books on performers including Dame Nellie Melba, Edith Piaf, and Fred Astaire, and topics such as music and technology, Western music philosophy, Enlightenment thought in relation to the late works of Beethoven and Schubert, experimental music, and the concept of voice in late eighteenth-century Italy.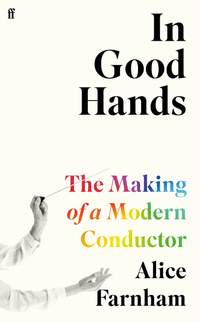 Alice Farnham; Faber & Faber; Hardback
With her own personal story at its heart, Alice Farnham sets out to explore what it means to be a conductor in modern times. The book draws on a wealth of insights from fellow conductors, from luminaries such as Antonio Pappano and Jane Glover to a new generation making their mark on the profession. This is not a guide on how to conduct, but a portrait of what conducting entails today. Beyond that, it is a book about leadership, full of timely sentiment on what it takes to unite and inspire people.
Available Format: Book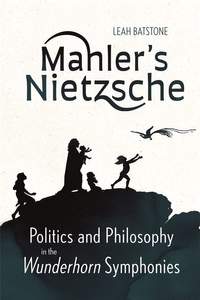 Leah Batstone; Boydell & Brewer; Hardback
Gustav Mahler and Friedrich Nietzsche both exercised a tremendous influence over the twentieth century. This book examines how Nietzschean ideas affected the composition of Mahler's first four, Wunderhorn symphonies, drawing on a variety of sources to answer two key questions: what do Mahler's allusions to Nietzsche mean, and how can Mahler's own characterisation of Nietzsche as an "epoch-making influence" be identified in his compositional techniques?
Available Format: Book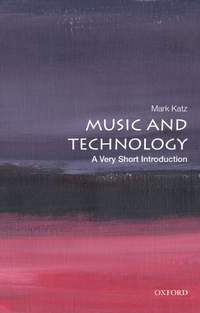 Mark Katz; Oxford University Press; Paperback
This Very Short Introduction takes an inclusive approach in order to challenge traditional views of music and technology. In its most common use, "music technology" tends to evoke images of electronic devices: synthesisers, recording equipment, music notation software, and the like. This book treats all tools used to create, store, reproduce, and transmit music - electronic or not - as technologies worthy of investigation, characterising technology as an integral part of all musical activity.
Available Format: Book
James O. Young; Cambridge University Press; Hardback
This book presents a comprehensive, accessible survey of Western philosophy of music from Pythagoras to the present, with wide-ranging coverage including medieval Islamic thinkers, Continental and analytic thinkers, and neglected female thinkers. All aspects of the philosophy of music are discussed, including music and the cosmos, music's value, music's relation to the other arts, the problem of opera, the origins of musical genius, music's emotional impact, the moral effects of music, the ontology of musical works, and the relevance of music's historical context.
Available Format: Book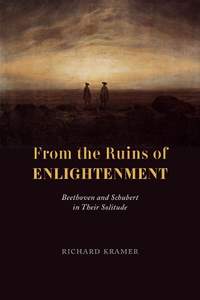 Richard Kramer; University of Chicago Press; Hardback
This book follows Beethoven and Schubert from 1815 through to the final months of their lives, when both of them were increasingly absorbed in iconic projects that would soon enough inspire notions of "late style." In this compelling reading, each seemed to be composing "against" - Beethoven against the Enlightenment, and Schubert against the looming presence of the older composer even as his own musical imagination took full flight.
Available Format: Book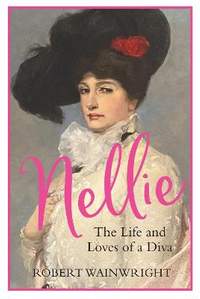 Robert Wainwright; Atlantic Books; Paperback
Nellie Melba is remembered as a squarish, late middle-aged woman dressed in furs and large hats, an imperious Dame whose voice ruled the world for three decades and inspired a peach and raspberry dessert. But she had to battle social expectations and misogyny that would have preferred her to stay a housewife in outback Queensland. This biography, now available in paperback, presents a different portrait of the great diva, celebrating both her musical contributions and her colourful personal life.
Available Format: Book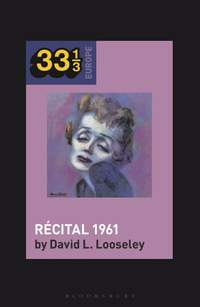 David L. Looseley; Bloomsbury; Paperback
From the beginning of her career in 1935 to her death in 1963, Edith Piaf has been recognised as unique and iconic. This book explores her most important album: the live recording of her comeback concert at the Paris Olympia on 29th December 1960, which unveiled her keynote song, Non, je ne regrette rien. It examines the content and significance of the concert in relation to Piaf's career and celebrity, dissecting the live show, the album, and the songs' place in the invention of the Piaf we know today.
Available Format: Book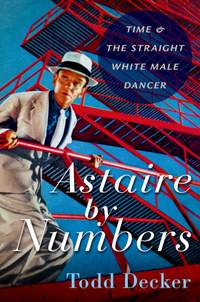 Todd Decker; Oxford University Press; Paperback
This book looks at all six hours, thirty-four minutes, and fifty seconds of dancing that Fred Astaire committed to film in the studio era, taking the reader onto the set and into the rehearsal halls and editing rooms where he created his seemingly perfect dances. It dissects Astaire's work at the level of the shot, the cut, and the dance step to reveal the aesthetic and practical choices that yielded his dancing figure on screen, digging into questions of race, gender, and sexuality to offer a re-assessment of an American icon.
Available Format: Book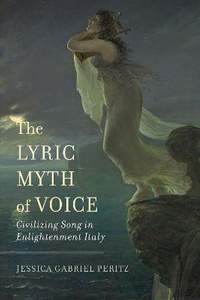 Jessica Gabriel Peritz; University of California Press; Hardback
How did voice become a metaphor for selfhood in the Western imagination? This book situates the emergence of an ideological connection between voice and subjectivity in late eighteenth-century Italy, where long-standing political anxieties and notions of cultural enlightenment collided in the mythical figure of the lyric poet-singer. Drawing on a range of approaches from historical musicology to gender studies, disability studies, anthropology, and literary theory, it shows how this ancient yet modern myth of voice attained interpretable form, flesh, and sound.
Available Format: Book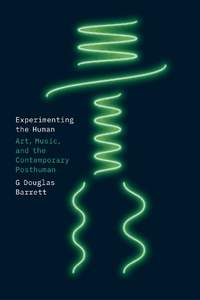 G. Douglas Barrett; University of Chicago Press; Paperback
This book argues that experimental music speaks to the contemporary post-human, a condition in which science and technology decentre human agency amid the uneven temporality of postwar global capitalism. Some say we're already post-human, while others endure the extended consequences of never having been considered fully human in the first place. Experimental music reflects on this state through its interdisciplinary involvements in postwar science, technology, and art movements.
Available Format: Book