5th July 2021
 New Publications

,

  New Music Book Publications - 5th July 2021
Welcome to our latest selection of new music books. Our picks this time round include books on composers including Benjamin Britten and Ernest Moeran; a re-evaluation of how to write music history; an exploration of the importance of operettas in early twentieth-century Viennese life; an examination of the role of music in the former German Democratic Republic; analyses of musicals including Spamalot and The Music Man; collections of essays on the drum kit and music in video games; a consideration of the enduring appeal of The Beatles; and a look at punk music in the 1990s.
Steuart Bedford & Christopher Gillett; Bittern Press; Paperback
Conductor and pianist Steuart Bedford (1939-2021) could not remember a time when he did not know Benjamin Britten. His mother sang with the English Opera Group in the premieres of The Rape of Lucretia and Albert Herring in the late 1940s, and the whole family was closely involved with Britten and Peter Pears for many years. This book is a vivid and insightful account of his long association with both Britten the man and his music.
Available Format: Book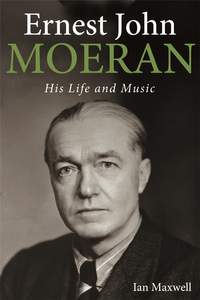 Ian Maxwell; Boydell & Brewer; Hardback
This study of Anglo-Irish composer Ernest John Moeran (1894-1950) finally provides a full biography of the last senior figure in early twentieth-century British music to have been without one. Written with the benefit of access to previously unknown or unresearched archives, it presents a thorough examination and analysis of the life and work of a musician who may reasonably be asserted as having been unique in British music history.
Available Format: Book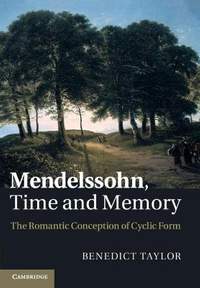 Benedict Taylor; Cambridge University Press; Paperback
Felix Mendelssohn has long been viewed as one of the most historically minded composers in western music. Focusing on his innovative development of cyclic form, this book explores the conceptions of time, memory and history found in Mendelssohn's instrumental compositions, presenting an intriguing new perspective on his ever-popular music.
Available Format: Book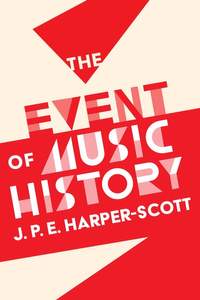 J. P. E. Harper-Scott; Boydell & Brewer; Paperback
This book presents a new theory of how to write music history. In revisiting the philosophy of Alain Badiou it proposes a focus on the subjects of history, the 'faithful', 'reactive, and 'obscure' responses to an 'Event', seeing musical materials (the styles, techniques, and musical 'language' handed down to composers by history) in a dialectical relationship with the human beings who are music's manifold historical actors.
Available Format: Book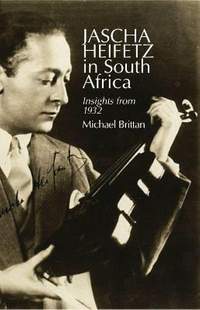 Michael Brittan; Pendragon Press; Hardback
Jascha Heifetz was one of the most celebrated violinists of the twentieth century. His one-and-only tour of South Africa in 1932 is at once compelling and revealing. Bringing to life the fascinating saga of the makings of Depression-era South Africa and its musical life, this book reveals how the Heifetz phenomenon was perceived by the South African public through the commentaries of the press, music critics and interviews.
Available Format: Book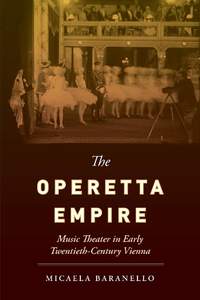 Micaela Baranello; University of California Press; Hardback
Viennese operettas like Franz Lehár's The Merry Widow were pre-eminent cultural texts during the Austro-Hungarian Empire's final years. This book delves into this vibrant theatrical culture, examining works by Lehár, Emmerich Kálmán, Oscar Straus, and Leo Fall, and establishing operetta as an important element of Viennese cultural life-one whose transgressions helped define the musical hierarchies of its day.
Available Format: Book
Martha Sprigge; Oxford University Press; Hardback
Antifascist and socialist monuments pervaded the landscape of the former German Democratic Republic. Official commemorative culture in East Germany celebrated a selective set of political heroes, seeming to leave no public space for mourning those who were excluded from the country's founding myths. This book examines the role of music in this nation's memorial culture, demonstrating how music facilitated the expressions of loss within spaces of commemoration for East German citizens.
Available Format: Book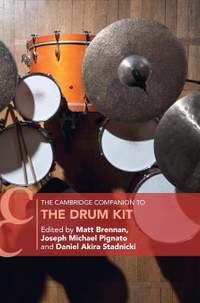 Matt Brennan, Joseph Pignato, & Daniel Akira Stadnicki (editors); Cambridge University Press; Paperback
The drum kit is ubiquitous in global popular music and culture. This companion highlights emerging scholarship on the drum kit, drummers and key debates related to the instrument and its players. Interdisciplinary in scope, it draws on research from across the humanities, sciences, and social sciences to showcase the drum kit, a relatively recent historical phenomenon, as a site worthy of analysis, critique, and reflection.
Available Format: Book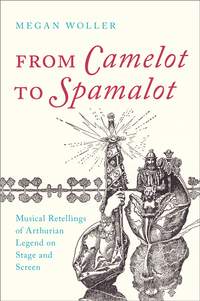 Megan Woller; Oxford University Press; Paperback
For centuries, Arthurian legend has captured imaginations with its tales of Camelot, romance, and chivalry. The tale of King Arthur and his world is one which depends on retellings for its endurance in the cultural imagination. This book foregrounds the role of music in selected Arthurian adaptations, examining six stage and film musicals to consider how musical versions in twentieth and twenty-first century popular culture interpret the legend of King Arthur in new and unexpected ways.
Available Format: Book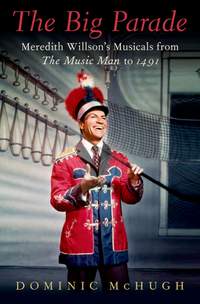 Dominic McHugh; Oxford University Press; Hardback
Although Meredith Willson is best remembered for The Music Man, there is a great deal more to his career as a composer and lyricist. This book uses newly uncovered letters, manuscripts, and production files to reveal Willson's unusual combination of experiences in his pre-Broadway career, providing an in-depth look at the reception of The Music Man and examining the strengths and weaknesses of Willson's other three musicals.
Available Format: Book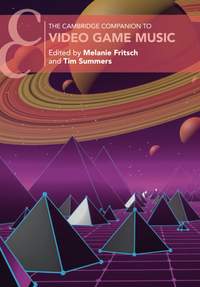 Melanie Fritsch & Tim Summers (editors); Cambridge University Press; Paperback
This book provides a comprehensive survey of video game music by a group of scholars and industry professionals. Many popular games are analysed, including Super Mario Galaxy, Bastion, The Last of Us, Kentucky Route Zero, and the Katamari, Gran Turismo, and Tales series. Topics include chiptunes, compositional processes, localisation, history and game music concerts.
Available Format: Book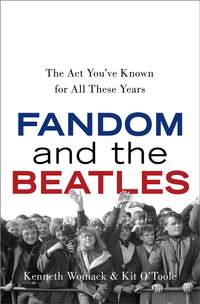 Kenneth Womack & Kit O'Toole; Oxford University Press; Paperback
How and why do The Beatles continue to resonate with successive generations? While they do indeed represent a specific time period, their music and words address issues as meaningful today as they were during the Summer of Love: politics, war, sex, drugs, art, and creative liberation. This book defines and explores these unique qualities and the key ways in which they have inspired such loyalty and multigenerational popularity.
Available Format: Book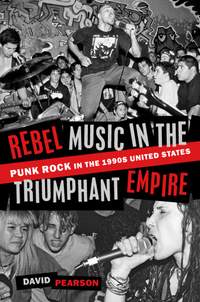 David Pearson; Oxford University Press; Paperback
The 1990s underground punk renaissance transformed the punk scene into a site of radical opposition to American empire. Punk lyrics offered strident critiques, from its exploitation of the Third World to its warped social relations. Musical analysis of each of these styles and the expressive efficacy of numerous bands reveals that punk is a genre that is constantly revolutionising itself, in which nuances of guitar riffs, vocal timbres, drum beats, and song structures are deeply meaningful to its audience.
Available Format: Book