21st June 2021
 New Publications

,

  New Music Book Publications - 21st June 2021
Welcome to our latest selection of new music books. Our picks this time round include several books on Beethoven: a paperback edition of Laura Tunbridge's Presto-award-winning volume focusing on nine pieces from the composer's output; a guide to his orchestral music; and a study of the nineteenth-century practice of arranging his symphonies for chamber ensembles. Also new are a biography of legendary opera singer, Maria Callas; an examination of the ways in which Ravel's music is often described as magical and illusory; the first comprehensive biography of Ivor Gurney; a handbook to forging a career as an orchestral conductor; a look at the dying days of record label, EMI; and a collection of writings and essays by Jim Morrison, lead vocalist of The Doors.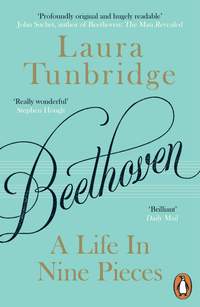 Laura Tunbridge; Penguin Books; Paperback
The winner of the 2020 Presto Book Award for Best Composer Biography is now available in paperback. Each chapter focuses on a period of Beethoven's life, a piece of music, and a revealing theme, from family to friends, from heroism to liberty, transforming how we listen to his works. It provides a compelling, human portrayal of Beethoven and a fascinating journey into one of the world's most amazing creative minds.
Available Format: Book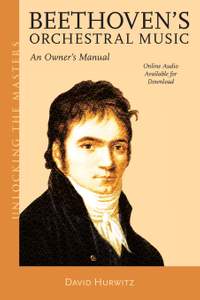 David Hurwitz; Rowman & Littlefield; Paperback
This book surveys all of Beethoven's symphonies, overtures, concertos, theatrical music, his single ballet and other music for the dance, and several other short pieces. It offers chapters on Beethoven's handling of the orchestra and his contributions to its evolution, as well as his approach to musical form. The musical descriptions provide helpful strategies for listening that invite both beginners and enthusiasts to treat even the best-known pieces as something fresh and new.
Available Format: Book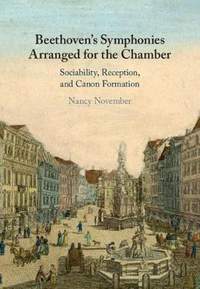 Nancy November; Cambridge University Press; Hardback
Early nineteenth-century composers and writers evolved influential ideals of Beethoven's symphonies as untouchable masterpieces. Meanwhile, many arrangements of his symphonies, principally for amateur performers, supported diverse cultivation of the same works and served a vital function in nineteenth-century musical life. This book places domestic music-making into the history of the symphony, investigating a largely untapped wealth of arrangements for piano, string quartet, and other ensembles.
Available Format: Book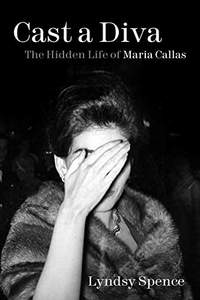 Lyndsy Spence; History Press; Hardback
Despite a career that remains unmatched by any prima donna, much of Maria Callas's life was overshadowed by her fiery relationship with Aristotle Onassis, who broke her heart when he left her for Jacqueline Kennedy, and her legendary tantrums on and off the stage. However, little is known about the woman behind the diva. This book draws on previously unseen documents to reveal the raw, tragic story of a true icon.
Available Format: Book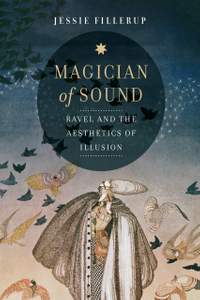 Jessie Fillerup; University of California Press; Hardback
Maurice Ravel was described by critics as a magician, conjurer, and illusionist. This book examines his music through the lens of illusory experience, considering how timbre, orchestral effects, and impressions of motion and stasis might be experienced as if they were conjuring tricks. Applying concepts from music theory, psychology, philosophy, and the history of magic, it develops an approach to musical illusion that newly illuminates Ravel's fascination with machines and creates compelling links between his music and other forms of aesthetic illusion.
Available Format: Book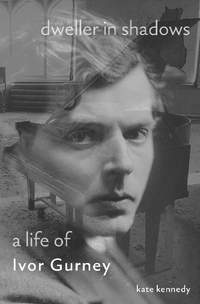 Kate Kennedy; Princeton University Press; Hardback
This is the first comprehensive biography of an English composer whose life was haunted by fighting in the First World War and, later, confinement in a mental asylum. Drawing on extensive archival research and spanning literary criticism, history, psychiatry and musicology, it sets Gurney's life and work against the backdrop of the war and his institutionalisation, probing the links between madness, suffering and creativity.
Available Format: Book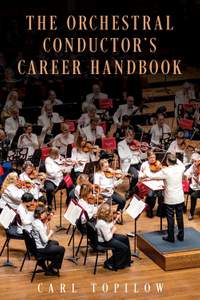 Carl Toplow; Rowman & Littlefield; Hardback
Conductors face a multitude of issues as they begin to get a foothold in the professional world. This handbook takes readers through the process of establishing a career in conducting. It provides insights on applying for conducting programs, auditioning, applying for positions, connecting with audiences, developing interpersonal relations within the orchestra family, starting your own orchestra, interacting with donors, and beyond.
Available Format: Book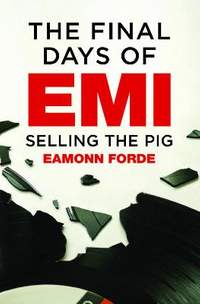 Eamonn Forde; Omnibus Press; Paperback
Dominating the music industry for over 100 years, by 2010 the EMI Group had reported massive pre-tax losses, and was divided up and sold in 2011. With interviews from insiders and music industry experts, this new paperback edition pieces together the tragic end to a financial juggernaut and a cultural institution.
Available Format: Book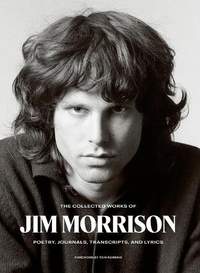 Jim Morrison; Harper Design International; Hardback
This is the definitive anthology of Jim Morrison's writings with rare photographs and numerous handwritten excerpts of unpublished and published poetry and lyrics from his twenty-eight privately-held notebooks. Created in collaboration with Jim Morrison's estate, it is an almost 600-page anthology of the writings of the late poet and iconic Doors front man.
Available Format: Book