7th June 2021
 New Publications

,

  New Music Book Publications - 7th June 2021
Welcome to our latest selection of new music books. Our picks this time round include the official guide to the 2021 BBC Proms festival; an extensive collection of letters both to and from Gerald Finzi; a paperback edition of the first biography of Ravi Shankar; a consideration of the importance of liturgy and music during the reign of Louis XIII; an examination of the role that music played in the writings of E.M. Forster; a subversive history of music from the point of view of social outcasts; ideas on teaching composition in the secondary classroom; a documentation of the influences on musical entertainment in the seventeeth-century Russian court; an analysis of literature about American popular music; an exploration of the musical history of modern Black Britain; and the story of country music from the 1920s and 30s.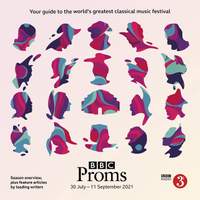 The BBC Proms is the world's biggest and longest-running classical music festival. Held every summer at the Royal Albert Hall in London, it attracts a glittering array of artists and orchestras. Filled with the latest programme details and articles by leading experts, journalists and writers, this guide gives a wide-ranging insight into the performers and repertoire, as well as thought-provoking opinion pieces about audiences and music-making.
Available Format: Book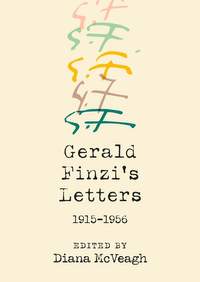 Diana McVeagh (editor); Boydell & Brewer; Hardback
This collection brings together more than 1600 letters from and to Gerald Finzi, spanning the composer's life from the early 1920s until his death in 1956. His more than 160 correspondents include Ralph Vaughan Williams, Herbert Howells, Edmund Rubbra, Arthur Bliss, Michael Tippett, Benjamin Britten and Sir John Barbirolli, making this a portrait not only of Gerald Finzi but also of his group of friends that impacted British musical life in the first half of the twentieth century.
Available Format: Book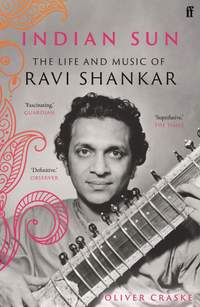 Oliver Craske; Faber & Faber; Paperback
For this first biography of Ravi Shankar, now available in paperback, Oliver Craske carried out more than 130 new interviews and enjoyed unprecedented access to the Shankar family archives. The book paints a vivid picture of the public and private faces of a captivating, restless workaholic who lived an intense and extraordinary life across ninety-two years. Throughout, this biography seeks to answer the question of what impelled Ravi Shankar on an unending creative and emotional quest.
Available Format: Book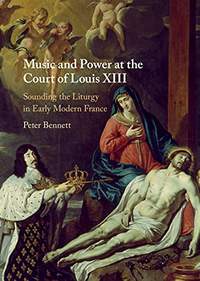 Peter Bennett; Cambridge University Press; Hardback
This book considers the contexts in which liturgy and music legitimated the power of a king almost continuously engaged in religious conflict. Numerous musical settings show that David, the psalmist, provided the most enduring model of kingship; but in the final decade of Louis's life, the model of 'Christ the King' became even more potent, reflected in a flowering of musical publication and paintings by Vouet and Champaigne.
Available Format: Book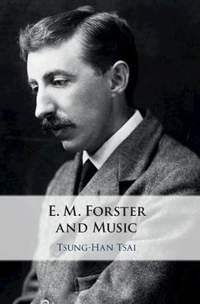 Tsung-Han Tsai; Cambridge University Press; Hardback
This book examines the political resonances of E. M. Forster's representations of music, revealing music's crucial role in his writing and drawing attention to an eclecticism and complexity in Forster's ideological outlook. Examining unobtrusive musical allusions in a variety of Forster's writings, it demonstrates how music provided Forster with a means of reflecting on race and epistemology, material culture and colonialism, literary heritage and national character, hero-worship and war, and gender and professionalism.
Available Format: Book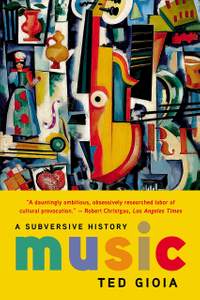 Ted Gioia; Basic Books; Paperback
This book contends that traditional histories of music downplay those elements of music that are considered disreputable or irrational, and attempts to reclaim music history for the real drivers of change and innovation. It tells the four-thousand-year history of music as a source of power, change, upheaval, and enchantment, showing how social outcasts have repeatedly become the great trailblazers of musical expression from ragtime, blues, jazz, R&B, to bossa nova, soul, and hip hop.
Available Format: Book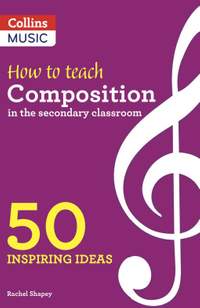 Rachel Shapey; HarperCollins; Paperback
This book presents fifty creative ideas to support every aspect of composing in secondary schools. The ideas are concise, easy to implement and tackle everything from starters and plenaries, inspiration and project ideas to composition techniques, technology and assessment. This practical handbook provides fresh and inspiring ways to invigorate composition in the classroom and beyond.
Available Format: Book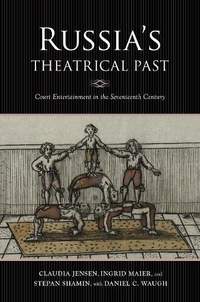 Claudia Jensen, Ingrid Maier, Stepan Shamin, & Daniel C. Waugh; Indiana University Press; Paperback
In the seventeenth century, only Moscow's elite had access to the magical, vibrant world of the theatre. This book mines Russian and Western archival sources to document the history of these productions as they developed at the court of the Russian tsar. Using such sources as European newspapers, diplomats' reports, foreign travel accounts, witness accounts, and payment records, it reveals how the Muscovite court's interest in theatre and other musical entertainment was strongly influenced by diplomatic contacts.
Available Format: Book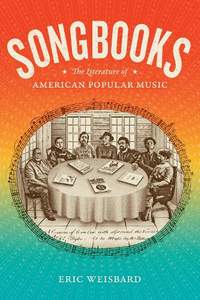 Eric Weisbard; Duke University Press; Paperback
This volume offers a critical guide to books on American popular music from William Billings's 1770 New-England Psalm-Singer to Jay-Z's 2010 memoir Decoded, connecting American music writing from memoirs, biographies, novels, magazine essays, and academic studies. Whether analysing books on Louis Armstrong, the Beatles, and Madonna, the novels of Theodore Dreiser, or varying takes on blackface minstrelsy, it charts an alternative history of American music as told through its writing.
Available Format: Book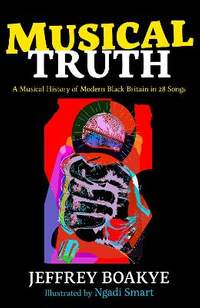 Jeffrey Boakye; Faber & Faber; Hardback
Music can carry the stories of history like a message in a bottle. Lord Kitchener, Neneh Cherry, Smiley Culture, Stormzy . . . Groundbreaking musicians whose songs have changed the world. But how? This exhilarating playlist tracks some of the key shifts in modern British history, and explores the emotional impact of twenty-eight songs and the artists who performed them. Thrilling, urgent, entertaining and thought-provoking, this beautifully illustrated companion to modern black music is a revelation and a delight.
Available Format: Book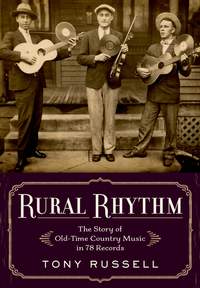 Tony Russell; Oxford University Press; Hardback
There are many biographies and histories of early country music and its creators, but surprisingly little attention has been given to the actual songs at the heart of these narratives. This book turns the spotlight on seventy-eight original 78rpm discs of songs and tunes from the 1920s and 1930s, uncovering the hidden stories of how they came to be recorded, the musicians who sang and played them, the record companies that marketed them, and the listeners who absorbed them.
Available Format: Book