24th May 2021
 New Publications

,

  New Music Book Publications - 24th May 2021
Welcome to our latest selection of new music books. Our picks this time round include a biography of Russian composer, Nikolay Myaskovsky; the memoirs of Austrian conductor, Franz Welser-Möst; an updated edition of Ted Gioia's classic history of jazz; a critical companion to motets of the thirteenth and fourteenth centuries; an analysis of the shepherd's melody from Wagner's Tristan und Isolde; an examination of the historical role of the clarinet; an intrepid tale of the booming, lonely sound of the foghorn; a study of the relationship between song and nationalism; the story of popular radio station, Radio 1; an assessment of the impact of sound recording technologies on American literature; and an anthology of essays exploring the ways in which the sounds and noises that envelop us every day can affect our disposition.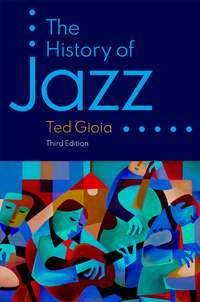 Ted Gioia; Oxford University Press; Paperback
Acclaimed by jazz critics and fans alike, this magnificent work is now available in an up-to-date third edition that covers the latest developments in the jazz world. From Louis Armstrong and Duke Ellington at the Cotton Club, Miles Davis's legendary 1955 performance at the Newport Jazz Festival, and Ornette Coleman's experiments with atonality to current innovators such as Kamasi Washington and Esperanza Spalding, the book takes readers on a sweeping journey through the history of jazz.
Available Format: Book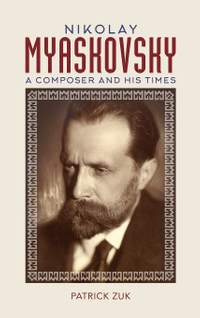 Patrick Zuk; Boydell & Brewer; Hardback
Drawing on a wealth of unexplored documentation, this biography reappraises a central figure in twentieth-century Russian culture. It depicts the composer and his milieu against the backdrop of turbulent times, examining his involvement with Soviet musical institutions and his relationships with Prokofiev, Shostakovich, and other notable musicians. It also brings into focus the distinctive nature of Myaskovsky's creative achievement and affirms his stature as a leading symphonist of the era.
Available Format: Book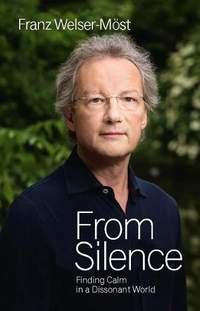 Franz Welser-Möst; Clearview; Hardback
A powerful memoir from one of the world's most successful orchestral conductors, whose life story, talent and dedication to music is an inspiration to read. A tragic car accident when Welser-Möst was a student shaped both his career and approach to music in the most profound way. The book documents an insider's view of the complex relationships between an opera house, its orchestra, the conductor and singers, and the creative struggle to achieve perfection in every performance.
Available Format: Book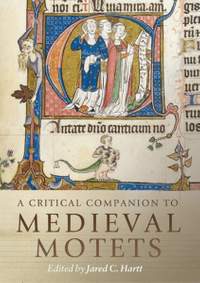 Jared C. Hartt (editor); Boydell & Brewer; Paperback
Motets constitute the most important polyphonic genre of the thirteenth and fourteenth centuries. This volume aims to provide a comprehensive guide to them, addressing matters such as how the motet developed; the rich interplay of musical, poetic, and intertextual modes of meaning specific to the genre; and the changing social and historical circumstances surrounding motets in medieval France, England, and Italy.
Available Format: Book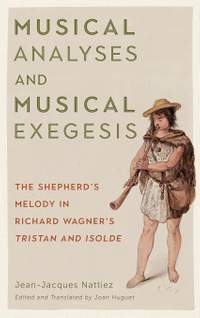 Jean-Jacques Nattiez; University of Rochester Press; Hardback
This book examines numerous contending analytical approaches that have been applied to the cor anglais melody heard in Wagner's Tristan und Isolde, with the aim of offering a methodological guide and compendium that will help to navigate the multiplicity of theoretical orientations in musicology. Analytical models proposed by Heinrich Schenker, Leonard B. Meyer, Fred Lerdahl, and other notable figures are discussed, and the author also considers insights from the fields of psychology and psychoanalysis.
Available Format: Book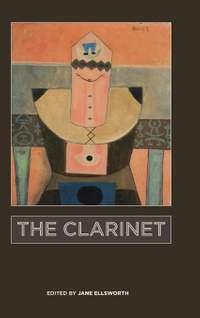 Jane Ellsworth; Boydell & Brewer; Hardback
This book offers perspectives on the clarinet's historical role in various genres and ensembles. It contains chapters on the instrument's early history, the clarinet in opera and the traditional symphony orchestra, and examinations of important genres involving the clarinet. Also included are chapters on leading twentieth-century clarinetists, the instrument's use in the historically informed performance movement, and also in ethnic traditions and early jazz.
Available Format: Book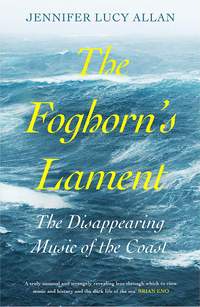 Jennifer Lucy Allan; Orion Books; Hardback
The foghorn is a booming, lonely sound echoing into the vastness of the sea. When Jennifer Lucy Allan heard its colossal bellow for the first time, it marked the beginning of an obsession and a journey deep into the history of a sound that has carved out the identity and the landscape of coastlines around the world. This is an odyssey told through the people who battled the sea and the sound, who lived with it and loathed it, and one woman's intrepid voyage through the howling loneliness of nature.
Available Format: Book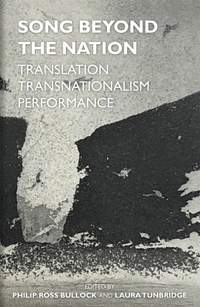 Philip Ross Bullock & Laura Tunbridge; Oxford University Press; Hardback
This volume examines the ways in which song creation, practice, and interpretation both defines and has been defined by conceptions of nationalism. It focuses on four poets - the Persian Hafiz, German Heine, American Whitman, and French Verlaine - and examines how their poems have been 'translated' into song, and how music can challenge the seemingly organic relationship between language and nation.
Available Format: Book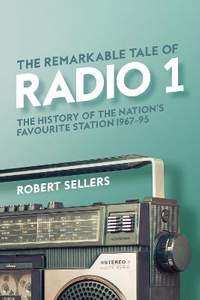 Robert Sellers; Omnibus Press; Hardback
For a lot of people in Britain in the 1970s and '80s, Radio 1 provided the soundtrack to their lives. Commanding up to 24 million listeners a week, it was the most popular radio station in the world. Its history and socio-cultural impact is explored in full in this book, which draws on archive material and first-hand interviews with DJs and key personnel to capture the station's story from its beginnings in 1967 through to its controversial reorganisation in the early nineties.
Available Format: Book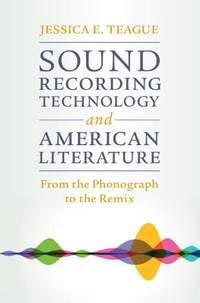 Jessica Teague; Cambridge University Press; Hardback
Phonographs, tapes, stereo LPs, digital remix - how did these technologies impact American writing? Uncovering a rich new archive of materials, this book offers a resonant reading of how writers across several genres, such as John Dos Passos, Langston Hughes, William S. Burroughs, and others, navigated the intermedial spaces between texts and recordings.
Available Format: Book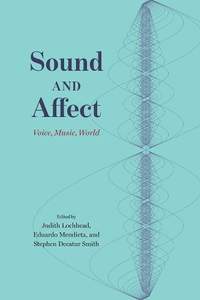 Judith Lochhead, Eduardo Mendieta, & Stephen Decatur Smith (editors); University of Chicago Press; Paperback
More than half of humanity lives in cities, meaning our daily soundtrack is filled with sound - whether it be sonorous, harmonious, melodic, cacophonous, or even screeching. This anthology aims to explore how humans are placed in certain dispositions by the sounds that envelop us. The essays consider objects and experiences marked by the correlation of sound and affect, in the voice, music, and our sonic environments.
Available Format: Book