8th March 2021
 New Publications

,

  New Music Book Publications - 8th March 2021
Welcome to our latest selection of new music books. Our picks this time round include a psychological analysis of legendary opera singer, Maria Callas; a study of the songs of Fanny Hensel; an exploration of Lutheran themes present in the church compositions of Johann Sebastian Bach; an examination of ten conductors' annotated scores of Mozart's Jupiter Symphony; a biography of composer and arranger Nelson Riddle; the story of the creation of Stravinsky's Rite of Spring; a new edition of Nicholas Cook's classic introduction to music; a look at the use of baroque music in post-war cinema; a guide for educators on using music to help explain concepts of social justice; and two Oxford handbooks on music and philosophy, and community music.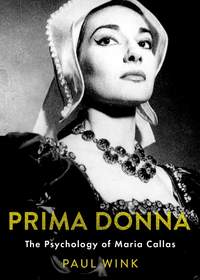 Paul Wink; Oxford University Press; Hardback
Although precipitated by the trauma and shame that followed her abandonment by Aristotle Onassis and the rapid deterioration of her voice, Maria Callas's mid-life disintegration reflects deep psychological vulnerabilities. This book uses cutting-edge advances in research on developmental psychology and narcissism to shed light on Callas's puzzling personal deterioration during the last nine years of her life.
Available Format: Book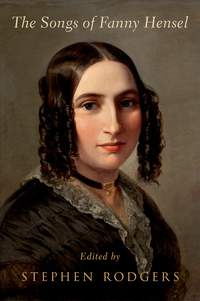 Stephen Rodgers (editor); Oxford University Press; Hardback
Fanny Hensel created some of the most imaginative and original music of her era, making her arguably the most gifted female composer of the nineteenth century. In eleven new essays, leading scholars consider Hensel's songs from a wide range of angles, covering topics such as her fascination with particular poets and poetic themes; her innovative harmonic, melodic, rhythmic, and textual strategies; and her connection to larger literary and musical trends.
Available Format: Book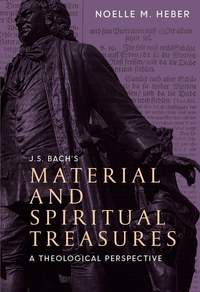 Noelle M. Heber; Boydell & Brewer; Hardback
This book explores themes related to earthly and heavenly 'treasures' in Bach's sacred music. Through an examination of selected texts from Bach's personal theological library, it is organised around concepts present in Lutheran thought and in Bach's compositions, such as the poverty and treasure of Christ and parables that contrast material and spiritual riches.
Available Format: Book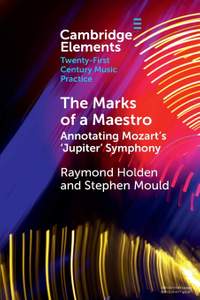 Raymond Holden & Stephen Mould; Cambridge University Press; Paperback
Only recently has it become obvious that conductors' annotated scores and marked orchestral parts are of great cultural, historical and musical importance. This book examines the emergence of these artefacts as didactic and interpretative tools, exploring the ways in which the performance styles of ten iconic conductors are reflected in their annotated scores and marked orchestral parts of Mozart's Jupiter Symphony.
Available Format: Book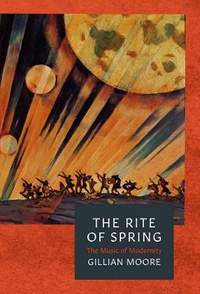 Gillian Moore; Head of Zeus; Paperback
Now available in paperback, this book explores the cultural climate that created one of the most influential works of the twentieth century, telling the story of the creation of the ballet and providing a guide to the music itself. As well as considering its influence on classical composers, it probes the work's impact on film music (including Star Wars and Jaws), and its extensive influence on artists as diverse as Charlie Parker, Weather Report, Joni Mitchell, Frank Zappa and The Pet Shop Boys.
Available Format: Book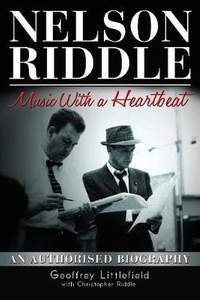 Geoffrey Littlefield; Grosvenor House Publishing; Paperback
One of the most successful arrangers in the history of American popular music, Nelson Riddle worked with global icons such as Peggy Lee, Judy Garland and many more. In a time of segregation and deep racial tensions in the US, he collaborated with leading black artists such as Nat King Cole and Ella Fitzgerald, forming close, personal friendships with both. He also wrote successful TV themes and Oscar-winning film scores.
Available Format: Book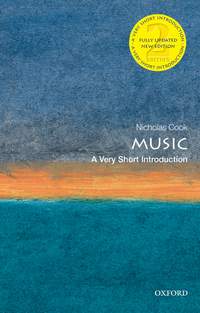 Nicholas Cook; Oxford University Press; Paperback
Drawing on a wealth of accessible examples ranging from Beethoven to Chinese zither music, this fully-updated edition considers the history of music and thinking about music, focusing on its social and cultural dimensions. Balancing the Western Classical traditions within the context of many other musical cultures in today's world, it traces the way in which their development since the eighteenth century has conditioned present-day thinking and practice both within and beyond the West.
Available Format: Book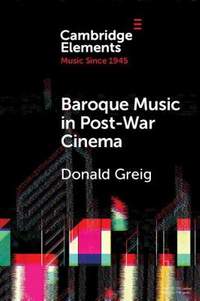 Donald Greig; Cambridge University Press; Paperback
Studies of pre-existing music in cinema often focus on a single film, composer or director. This book adopts a wider perspective, placing baroque music in the context of its reception. It shows how various revivals have shaped musical fashion. Close analyses of various films raise issues of baroque musical style and form to question why eighteenth-century music remains an exception to dominant film-music discourses.
Available Format: Book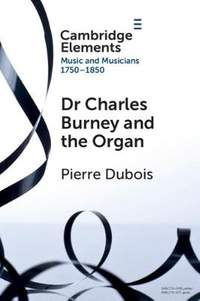 Pierre Dubois; Cambridge University Press; Paperback
Whereas Dr Burney's writings are often mentioned in studies on eighteenth-century music, not much interest seems to have been given specifically to his relation to the organ, which played an important part in his professional career as a practising musician. No better introduction to the aesthetic ethos of the eighteenth-century English organ can be found than in Burney's remarks disseminated in his various writings.
Available Format: Book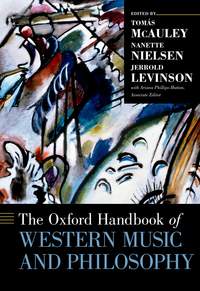 Tomas McAuley, Nanette Nielsen, & Jerrold Levinson (editors); Oxford University Press; Hardback
Whether regarded as a perplexing object, a morally captivating force, an ineffable entity beyond language, or an inescapably embodied human practice, music has captured philosophically-inclined minds since time immemorial. The contributors to this handbook conceptualise the rich interactions of Western music and philosophy as a series of meeting points between two vital spheres of human activity.
Available Format: Book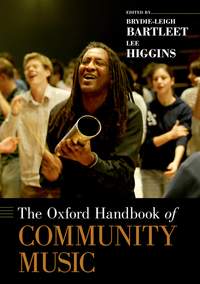 Brydie-Leigh Bartleet & Lee Higgins (editors); Oxford University Press; Paperback
Community music as a field of research has come of age. The past decade has witnessed an exponential growth in practices, courses, programs, and research in communities, classrooms, and organisations dedicated to the subject. This handbook gives a comprehensive review of what has been achieved in the field to date and what might be expected in the future, addressing community music through five focused lenses: contexts, transformations, politics, intersections, and education.
Available Format: Book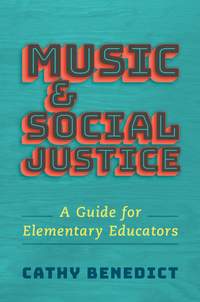 Cathy Benedict; Oxford University Press; Paperback
This book challenges and reframes traditional ways of addressing social justice. Offering practical suggestions for helping both teachers and students think philosophically about the world around them, each chapter engages with important themes through music making and learning. Subjects such as friendship, racism, poverty, religion, and class are addressed and interrogated in such a way that honours the voice and critical thinking of the elementary student.
Available Format: Book