22nd February 2021
 New Publications

,

  New Music Book Publications - 22nd February 2021
Welcome to our latest selection of new music books. Our picks this time round include an introduction to Western musical notation; a new translation of Richard Wagner's essays on the art of conducting; a biography of blues singer, Bessie Smith (Book of the Week on BBC Radio 4); an encyclopedia of historical performance practice; a look behind the scenes at the Ballets Russes; a guide to piano fingering; a study of concert life in nineteenth-century America; an exploration of music in Ancient Greece; and the history of the ballad singer in Georgian and Victorian London.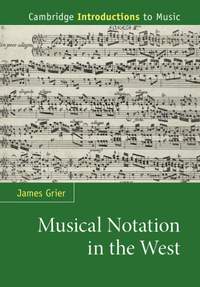 James Grier; Cambridge University Press; Paperback
Musical notation is a powerful system of communication, using sophisticated, primarily non-verbal means to express musical events in visual symbols. This book traces the development of that system within historical and musical contexts. Simultaneously, it considers how this symbolic language communicates to those literate in it, discussing how its features facilitate or hinder fluent comprehension in the real-time environment of performance.
Available Format: Book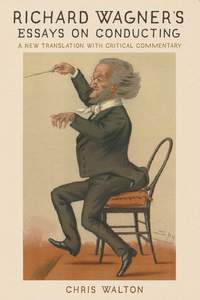 Chris Walton; Boydell & Brewer; Paperback
Richard Wagner was one of the leading conductors of his time. Through his disciples Hans von Bülow, Hans Richter, Felix Mottl, Arthur Nikisch, and others, a Wagnerian art of interpretation became the norm. Wagner's essays on conducting had an even longer impact, and were upheld as central to their art. This is the first complete, modern translation of Wagner's conducting essays to appear in English, and the first-ever edition to offer extensive annotations explaining their reception and impact.
Available Format: Book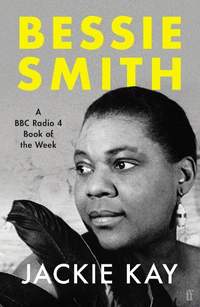 Jackie Kay; Faber & Faber; Paperback
In this BBC Radio 4 Book of the Week, Jackie Kay brings to life the tempestuous story of arguably the greatest blues singer who ever lived. Smith's life was notoriously difficult: she drank pints of 'bathtub gin', got into violent fist fights, spent huge sums of money and had passionate love affairs with men and women. This remarkable book mixes biography, fiction, poetry, and prose to create an enthralling account of an extraordinary life.
Available Format: Book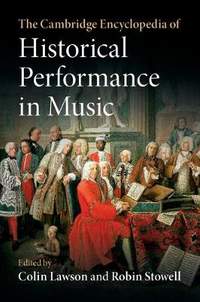 Colin Lawson & Robin Stowell (editors); Cambridge University Press; Paperback
Recent decades have seen a major increase of interest in historical performance practice. This illuminating volume will assist readers in re-creating as closely as possible how musical works may originally have sounded. It covers categories such as issues of style, technique and practice, the development of musical instruments, and the work of performers, scholars, theorists, composers, and editors.
Available Format: Book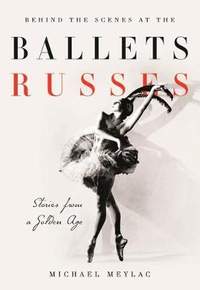 Michael Meylac; Methuen Publishing; Paperback
Inspired by the unique vision of its founder Sergei Diaghilev, the Ballets Russes was perhaps the most iconic, and yet mysterious, ballet company of the twentieth century. This book uncovers previously-unseen interviews and provides insights into the lives of the great figures of the age - from dancers Anna Pavlova and Alicia Markova to choreographers Leonide Massine, George Balanchine, and Anton Dolin.
Available Format: Book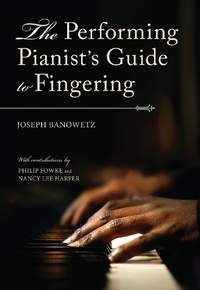 Joseph Banowetz; Indiana University Press; Hardback
This book provides practical fingering solutions for technical musical passages, contending that too often fingering choices are influenced by historical traditions and ideas rather than by actual performance conditions. By returning to the unedited original compositions, it strives to help the advanced pianist think through the composer's musical intent and the actual performance tempo and dynamics when selecting the fingering.
Available Format: Book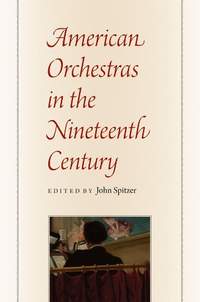 John Spitzer (editor); University of Chicago Press; Paperback
Studies of concert life in nineteenth-century America have generally been limited to large orchestras and the programmes we are familiar with today. However, audiences of that era enjoyed far more diverse musical experiences. This book brings together musicologists and historians to investigate and reflect upon the music that orchestras played, and the socio-economic aspects of building and maintaining orchestras.
Available Format: Book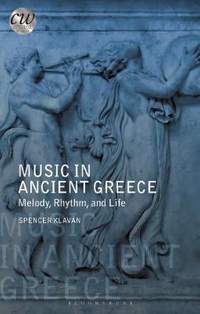 Spencer Klavan; Bloomsbury; Paperback
This introduction to music in Ancient Greece explores its origins, forms, and place in society. In recent years, state-of-the-art research and digital technology have enabled us to decipher and understand Greek music with unprecedented precision. This book distills the latest discoveries into vivid prose so readers can come to grips with the basics as never before.
Available Format: Book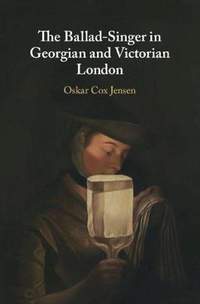 Oskar Cox Jensen; Cambridge University Press; Hardback
For three centuries, ballad-singers thrived at the heart of life in London. One of history's great paradoxes, they were routinely disparaged and persecuted, living on the margins, yet playing a central part in the social, cultural, and political life of the nation. This history spans the Georgian heyday and Victorian decline of those who sang in the city streets in order to sell printed songs.
Available Format: Book