25th January 2021
 New Publications

,

  New Music Book Publications - 25th January 2021
Welcome to our latest selection of new music books. Our picks this time round include an updated version of John Suchet's biography of Mozart; a new volume in Oxford University Press's Keynotes series, exploring Puccini's La bohème; an analysis of the early ballet collaborations between Leonard Bernstein and choreographer Jerome Robbins; a discussion of the issues facing pianists when performing historical repertoire on modern instruments; a guide to popular works for viola; an examination of fugue in the sixteenth century; books on music and liturgy in the Iberian Peninsula and fourteenth-century northern France; and the story of how Russian expansion in the nineteenth century dealt with the assimilation of minority cultures.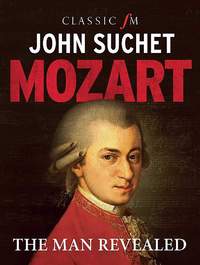 John Suchet; Elliott & Thompson Limited; Paperback
In this new edition of his comprehensive biography, John Suchet examines the many myths and misunderstandings surrounding the world's best-loved composer. Through trials and tribulations, grand successes and disheartening setbacks, Suchet shows us the real Mozart - blessed with an abundance of talent yet sometimes struggling to earn a living.
Available Format: Book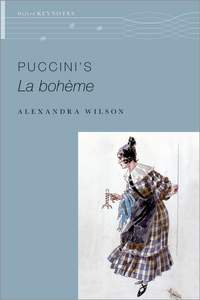 Alexandra Wilson; Oxford University Press; Paperback
This book traces the rise to fame of one of the most frequently performed operas in the world. Furthermore, it argues that the opera's approach to realism and its flouting of conventions made it strikingly modern for the 1890s, and explores how Puccini and his librettists engaged with themes of gender, poverty and nostalgia.
Available Format: Book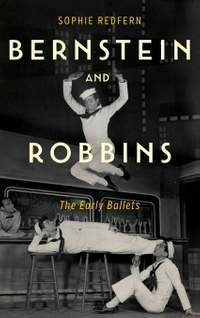 Sophie Redfern; Boydell & Brewer; Hardback
Leonard Bernstein and choreographer Jerome Robbins stand as giants of the musical theatre world, but it was ballet that launched their stage careers and established their relationship, with Fancy Free (1944) and the now largely-forgotten Facsimile (1946). Drawing on previously unpublished archival documents, this book provides a detailed and original account of the creation, premiere, and reception of these two works.
Available Format: Book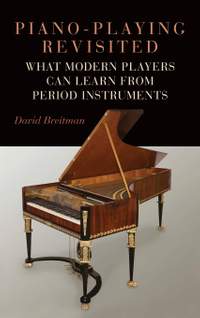 David Breitman; Boydell & Brewer; Hardback
Today's pianists are expected to play music of three centuries on a single instrument: Steinway's design from the late 1800s. Other types of pianos are increasingly being copied or restored but are played almost exclusively by specialists. This book acknowledges the dilemma of confronting historical repertoire with modern instruments, then shows how to apply insights from period instruments to practical problems on any piano.
Available Format: Book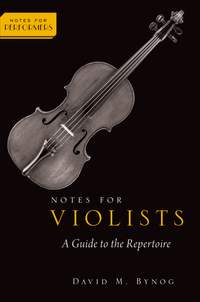 David Bynog; Oxford University Press; Paperback
This book offers historical and analytical information about thirty-five of the best-known pieces for the viola. Supported by analytical charts, it offers biographical information and insightful analyses that help violists gain more understanding of pieces like Bartók's Concerto, Rebecca Clarke's Sonata, Schumann's Märchenbilder, Stravinsky's Élégie, and other masterpieces. It not only offers clear structural analyses of these compositions but also situates them in their historical contexts.
Available Format: Book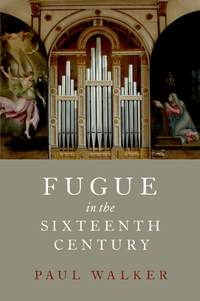 Paul Walker; Oxford University Press; Hardback
Examining the roots of the classical fugue and the early history of non-canonic fugal writing, this book explores the three principal fugal genres of the period: motet, ricercar, and canonza. Taking a two-tiered approach, it examines fugue from the perspective of contemporary musicians and also takes into account fugue's later history and the elements that came to play a significant role in its formation.
Available Format: Book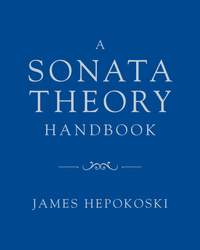 James Hepokoski; Oxford University Press; Paperback
Sonata theory has emerged as one of the most influential frameworks for understanding Sonata form. This book introduces the main ideas of this approach, using close readings of eight individual movements - from Mozart's Piano Sonata in B flat, K333, to Schubert's Death and the Maiden String Quartet and the finale of Brahms's Symphony No 1.
Available Format: Book
Mark Everist; Cambridge University Press; Paperback
During the Second Empire, from 1854 until 1870, the state took over day-to-day control of the Paris Opera in ways that were without precedent. Every element of the Opera's activity was subjugated to the exigency of Empire; the selection of artists and questions of artistic policy were handed over to politicians. This book explores how it effectively became a branch of government, resulting in a stagnation of the Opera's repertory.
Available Format: Book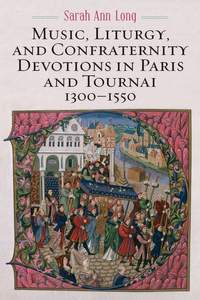 Sarah Ann Long; University of Rochester Press; Hardback
Starting in the fourteenth century, northern France saw the rise of confraternities and other lay communities, organised around trades and religious devotions dedicated to specific patron saints. This book highlights the decentralised nature of religious authority from 1300-1550, which allowed confraternities to cultivate liturgical practices heavily influenced by popular devotional literature.
Available Format: Book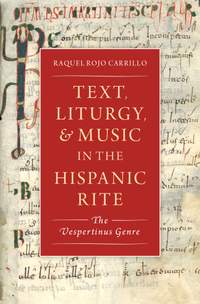 Raquel Rojo Carrillo; Oxford University Press; Hardback
The Hispanic rite, practised across the Iberian Peninsula for over half a millennium, possesses the largest corpus of extant manuscripts of all non-Roman liturgies in the West. Its chants, however, use a notational system that lacks clear specification of pitch and has kept them barred from in-depth study. This is the first detailed analysis of the interactions between textual, liturgical, and musical variables across the entire extant repertoire of a chant genre central to the Hispanic rite, the vespertinus.
Available Format: Book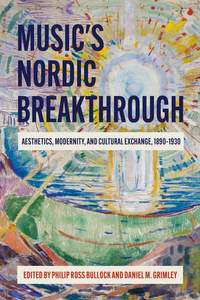 Philip Ross Bullock & Daniel M. Grimley (editors); Boydell & Brewer; Hardback
Following the end of the Cold War, a former East-West binary model of European identity has been replaced with a series of more complex patterns. Northern Europe is one such territory, and the idea of the 'North' more generally has come in for increased critical scrutiny. This volume re-appraises the work of Sibelius, Nielsen and their contemporaries, but it also reassesses the wider implications of the 'Nordic Breakthrough' for fields such as the visual arts, theatre, literature and architecture.
Available Format: Book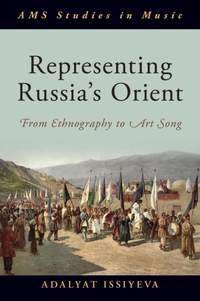 Adalyat Issiyeva; Oxford University Press; Hardback
What is the place of ethnic minorities in the identity and culture of the majority? Throughout Russia's nineteenth-century expansion into the Caucasus and Central Asia, intellectuals struggled with questions such as this. This book tells the story of how Russia's imperial advancements and encounters with its southern and eastern neighbours influenced the development of Russian musical identity.
Available Format: Book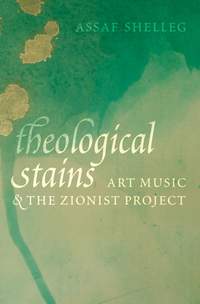 Assaf Shelleg; Oxford University Press; Hardback
This is the first in-depth study of the development of art music in Israel from the mid-twentieth century to the turn of the twenty-first. It explores the theological grammar of Zionism and its impact on art music written by emigrant and native composers, and argues that Israeli art music, caught in the tension between a bibliocentric territorial nationalism on the one hand and the histories of deterritorialised Jewish diasporic cultures on the other, often features elements of both of these competing narratives.
Available Format: Book