7th September 2020
 New Publications

,

  New Music Book Publications - 7th September 2020
Welcome to our latest selection of new music books. Our picks this time round include an introdution to Renaissance polyphony from Cambridge University Press; a memoir by Kadiatu Kanneh-Mason on raising a family of musicians; the history of how music helped to shape the population in eighteenth-century America; an examination of the position of music in Tudor and Stuart England; a study of the songs of Johanna Kinkel; the life and music of Nat King Cole; the stories behind the songs of Jimi Hendrix; a re-evaluation of the meaning of soul since the 1960s; and collections of photographs of David Bowie and The Beatles.
Classical Music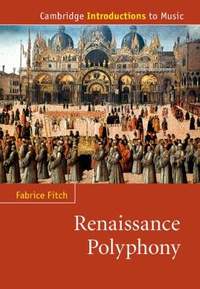 Fabrice Fitch; Cambridge University Press; Paperback
This engaging study introduces Renaissance polyphony to a modern audience, helping readers of all ages and levels of experience make sense of what they are hearing. Through a combination of detailed, nuanced appreciation of musical style and a lucid overview of current debates, it offers a glimpse of meanings behind and beyond the notes.
Available Format: Book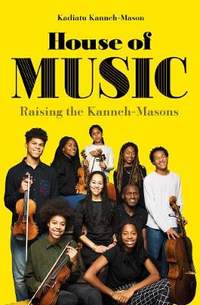 Kadiatu Kanneh-Mason; Oneworld Publications; Hardback
Seven brothers and sisters, all of them classically trained musicians. Their mother, Kadiatu Kanneh-Mason, opens up about what it takes to raise a musical family in a Britain divided by class and race. What emerges is a beautiful and heart-rending memoir of the power of determination, camaraderie and a lot of hard work, and a joyous affirmation that children are a gift and we must do all we can to nurture them.
Available Format: Book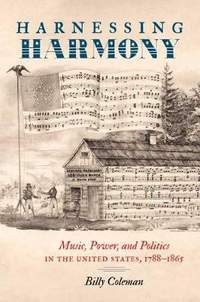 Billy Coleman; University of North Carolina Press; Paperback
Following the creation of the United States, profound disagreements remained over how to secure the survival of the republic and unite its diverse population. This book uses the history of American music to illuminate the relationship between elite power and the people, arguing that a particular ideal of musical power provided conservative elites with an attractive road map for producing the harmonious union they desired.
Available Format: Book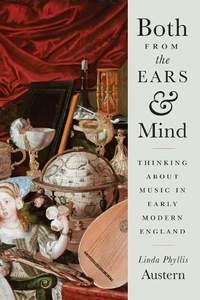 Linda Phyllis Austern; University of Chicago Press; Hardback
This book offers a new understanding of the intellectual and cultural position of music in Tudor and Stuart England, bringing to life the ways in which English people understood music to inform other endeavours, from astrology and self-care to divinity and poetics. It demonstrates how knowledge of music permitted individuals to both reveal and conceal membership in specific social, intellectual, and ideological communities.
Available Format: Book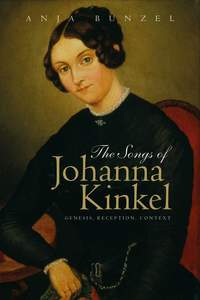 Anja Bunzel; Boydell & Brewer; Hardback
Johanna Kinkel (1810-1858) was a German composer, music pedagogue, pianist, poet, writer, and activist. This is the first study to offer an exhaustive examination of Kinkel's published songs through the lens of her extraordinary biography and reception, providing insights into the depth and width of Kinkel's song aesthetics and into her positioning within and between such domains as musical professionalism and amateurism and 'masculine' and 'feminine' musical styles.
Available Format: Book
Rock & Pop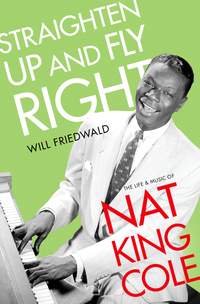 Will Friedwald; Oxford University Press; Hardback
One of the most memorable American musicians of the twentieth century, Nat King Cole is remembered today as both a pianist and a singer. This biography offers a new take on this fascinating musician, framing him first as a bandleader and then as a star. It explores Cole's role as an advocate for the Great American Songbook as well as an intrepid explorer of other genres, including world music, rhythm & blues, and country & western.
Available Format: Book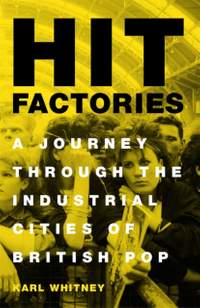 Karl Whitney; Weidenfeld & Nicolson; Paperback
Manchester, Liverpool, Newcastle, Leeds, Sheffield, Hull, Glasgow, Belfast, Birmingham, Coventry, Bristol: at various points in the past these cities have all had distinctive and highly identifiable sounds. But how did this happen? How did each city influence its music? This book tells the story of British pop through the cities that shaped it, tracking down the places where music was performed, recorded and sold, and the people who made it all happen.
Available Format: Book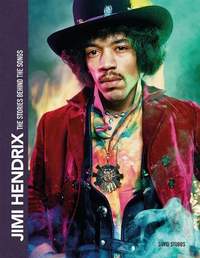 David Stubbs; Welbeck Publishing Group; Hardback
This is the definitive companion to Hendrix's recorded output, from the early years, including Hey Joe and Purple Haze through to his posthumously-released trilogy that concluded with Both Sides Of The Sky. Although Hendrix was an immense guitarist, he also connected with audiences as a performer and a songwriter. Each of his songs is explored, dissected and celebrated.
Available Format: Book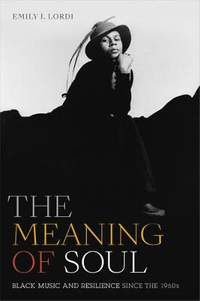 Emily J. Lordi; Duke University Press; Paperback
In the 1960s, soul came to signify a belief in black resilience, enacted through inventive cover versions, falsetto vocals, ad-libs, and false endings. Breaking with prior understandings of soul as a masculinist political formation tethered to the Black Power movement, this book offers a vision of soul that foregrounds the complex personal and social meanings of the music, and the leading role played by black women in this tradition.
Available Format: Book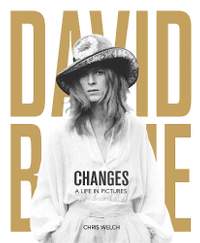 Chris Welch; Welbeck Publishing Group; Hardback
Through more than 150 stellar photos, this book tells the story of an artist the likes of which we'd never seen, and may never see again. David Bowie had a career fuelled by the spirit of reinvention, and was as colourful in his style and image as he was in his music. If a picture says a thousand words, this book ranks as the definitive manual on how to leave a lasting legacy.
Available Format: Book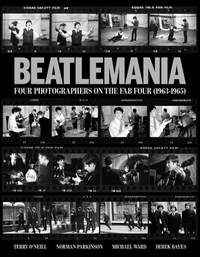 Tony Barrell; ACC Art Books; Hardback
The work of four photographers provides an enlightening insight into the rise to fame of The Beatles. Accompanying these pictures, Tony Barrell's text delves into the Beatlemania phenomenon - the good, the bad, the ugly, and the odd. From the creation of their early hit records to the hails of confectionery that peppered stages after John claimed George had eaten his jelly babies, this book reveals how one band became a lasting sensation.
Available Format: Book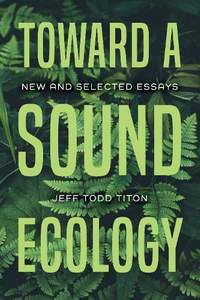 Jeff Todd Titon; Indiana University Press; Paperback
How does sound ecology - an acoustic connective tissue among communities - also become a basis for a healthy economy and a just community? This book sheds light on the power of song, the ecology of musical cultures, and even cultural sustainability and resilience, demonstrating how to conduct socially responsible fieldwork and compose engaging and accessible ethnography that speaks to a diverse readership.
Available Format: Book