24th August 2020
 New Publications

,

  New Music Book Publications - 24th August 2020
Welcome to our latest selection of new music books. Our picks this time round include books on the life and music of Beethoven and Chopin; the history of the flageolet in England between 1660 and 1914; a guide to compositional techniques in twenty-first century music; an analysis of the power of the singing voice to convey mood and emotion; an overview of percussion music in the twentieth century; the story of popular music in Japan; punk rock as a reaction to America in the 1980s under Ronald Reagan; and an in-depth look at the economics of the music industry.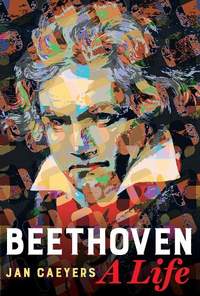 Jan Caeyers; University of California Press; Hardback
This authoritative biography, endorsed by and produced in close collaboration with the Beethoven-Haus Bonn, expertly weaves together a deeply human and complex image of Beethoven - his troubled youth, his unpredictable mood swings, his desires, relationships, and conflicts with family and friends, the mysteries surrounding his affair with the "immortal beloved," and the dramatic tale of his deafness. It also offers new insights into Beethoven's music and its gradual transformation from the work of a skilled craftsman into that of a consummate artist.
Available Format: Book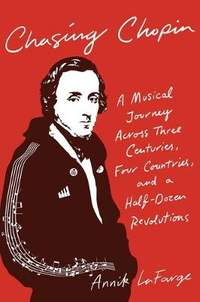 Annik LaFarge; Simon & Schuster; Hardback
This book follows in Chopin's footsteps during the three years, 1837-1840, when he composed his iconic Funeral March (from the Piano Sonata No. 2, Op. 35), using it to illuminate the key themes of his life: a deep attachment to his Polish homeland; his complex relationship with writer George Sand; their harrowing but consequential sojourn on Majorca; the rapidly developing technology of the piano, which enabled his unique tone and voice; and social and political revolution in 1830s Paris.
Available Format: Book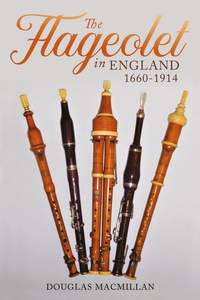 Douglas Macmillan; Boydell & Brewer; Hardback
The flageolet is a small recorder-like instrument dating back to the seventeenth century. Beginning with its early history, this volume examines the instrument in seventeenth- and eighteenth-century England, and also studies social aspects of Victorian music-making, discussing the role of the flageolet by both amateur and professional musicians in the domestic environment, in the theatres and music halls, in the ball-room and employment of the instrument by itinerant and street musicians.
Available Format: Book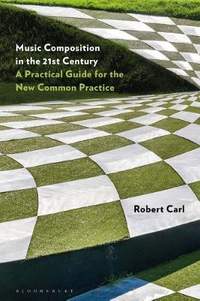 Robert Carl; Bloomsbury; Paperback
The state of contemporary music is dizzyingly diverse in terms of style, media, traditions, and techniques. This guide helps composers and students to navigate the often daunting complexity and abundance of resources and influences that confront them as they work to achieve a personal expression. From pop to classical, it speaks to the creative ways that new composers mix and synthesise music.
Available Format: Book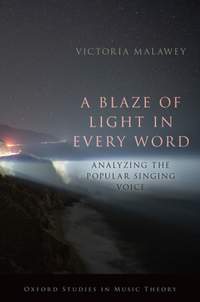 Victoria Malawey; Oxford University Press; Paperback
The human singing voice holds immense power - to convey mood, emotion, and identity in songs, provide music's undeniable "wow" moments, and communicate a pop song's meaning perhaps more than any other musical parameter. This book presents a systematic and encompassing conceptual model for analysing vocal delivery, focussing on three overlapping areas of inquiry - pitch, prosody, and quality.
Available Format: Book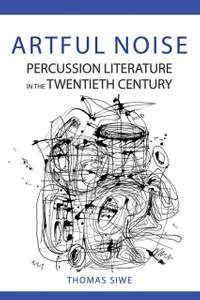 Thomas Siwe; University of Illinois Press; Paperback
This book analyses the musical literature that arose during the twentieth century for solo percussion and percussion ensemble. Focusing on innovations in style, it offers an historical overview that connects the music to scoring techniques, evolving technologies, and world events, and includes discussions of seminal works. Each chapter is supported by musical examples and concludes with a list of related works designed to steer musicians towards profitable explorations of composers, styles, and eras.
Available Format: Book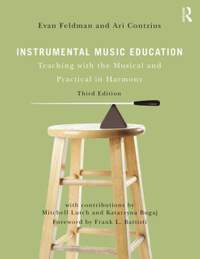 Evan Feldman & Ari Contzius; Routledge; Paperback
Intended for college instrumental music education majors studying at the elementary, middle school, and high school levels, this textbook looks at topics vital to running a successful music programme. This third edition includes new chapters on teaching beginning strings, conducting technique, and teaching band using sound-to-symbol pedagogies.
Available Format: Book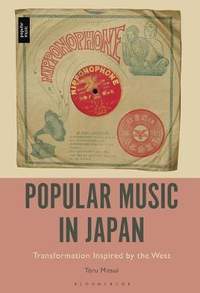 Toru Mitsui; Bloomsbury; Hardback
Popular music in Japan has been under the overwhelming influence of American, Latin American and European popular music since its defeat in World War II. Beginning with gunka and enka at the turn of the century, tracing the birth of hit songs in the record industry in the pre-war years, and ranging to the adoption of Western genres after the war, this book offers a comprehensive discussion of the evolution of popular music in Japan.
Available Format: Book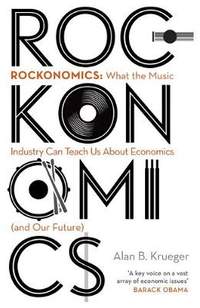 Alan Krueger; John Murray Publishers; Paperback
Drawing on interviews with leading band members, music executives, managers, promoters, and using the latest data on revenues, royalties, tour dates, and merchandise, this book takes readers backstage to show how the music industry really works - who makes money, how the economics of the music industry has undergone a radical transformation during the last twenty years, and what this tells us about our wider economy today.
Available Format: Book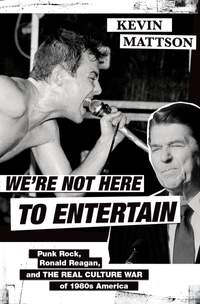 Kevin Mattson; Oxford University Press; Hardback
We remember the 1980s as the era of Ronald Reagan, a conservative decade dancing to a soundtrack of electronic synth pop music (the "MTV generation"). But the decade also produced some of the most creative works of punk rock. This book shows how widespread the movement became, putting it into a wider context, telling about a culture war that punks opened up against the sitting president.
Available Format: Book